Coupe du Monde de la Boulangerie Award
The Coupe du Monde de la Boulangerie is an international artisan bread baking competition held every three years in Paris. It is the world's only competition where bakers who practice the craft of artisan baking can compete against the many old-world traditions of the various countries involved. The purpose of the competition is to gather artisan bakers from around the world to celebrate their profession, share knowledge of artisan baking techniques, and reinstate the value and restore the image of the artisan baking profession.
In 2004, owner Jory Downer was selected for the American team to be sent to compete. Along with Jeffrey Yankellow, the baking and pastry instructor at the San Francisco Baking Institute, and William Leaman, chocolatier and pastry chef for the Essential Baking Co. in Seattle, the team headed to Paris in 2005.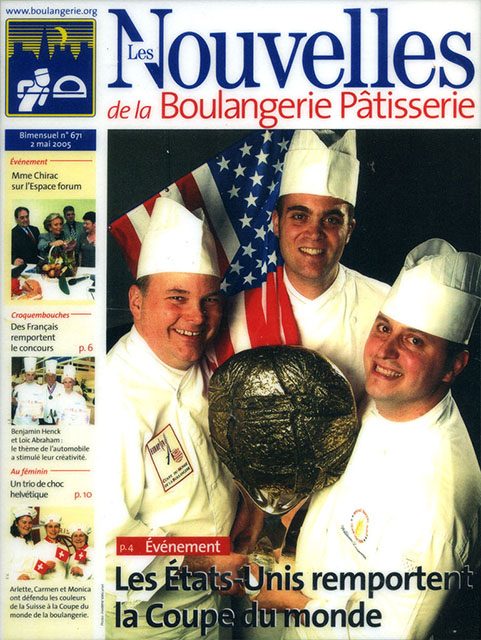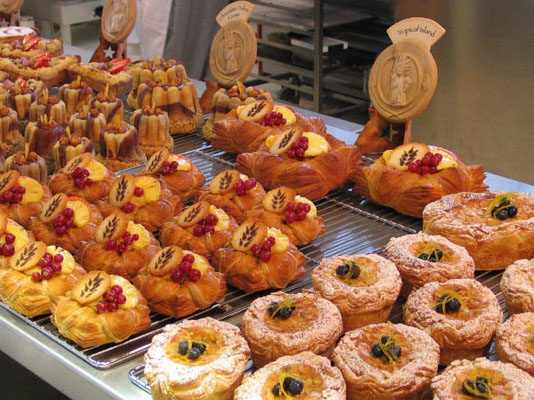 The competition is a one day, 8 hour long event. 12 teams compete in four categories: baguettes and specialty bread, sweet viennoiserie, artistic creation, and savory presentation. Downer, in charge of viennoiserie, had to create and produce 90 pastries, all with specific weight and ingredient requirements.
Yankellow was tasked with baking 50 baguettes and 30 specialty breads, along with a large ethnic loaf and several small pieces for tasting. Leaman was in charge of the edible design showpiece in the theme of "Your country's emblem through bread." The team also had to work together to produce 160 savory salted rolls, pastries, and club sandwiches.
Competing against the returning 2002 champions, Japan, the American team won first place for the second time in the competition's 13 year history, earning Downer, Yankellow and Leaman the right to call themselves the best bakers in the world.
The trophy sitting in the window of Bennison's Bakery is a constant reminder of Jory Downer's skill and talent in artisan baking.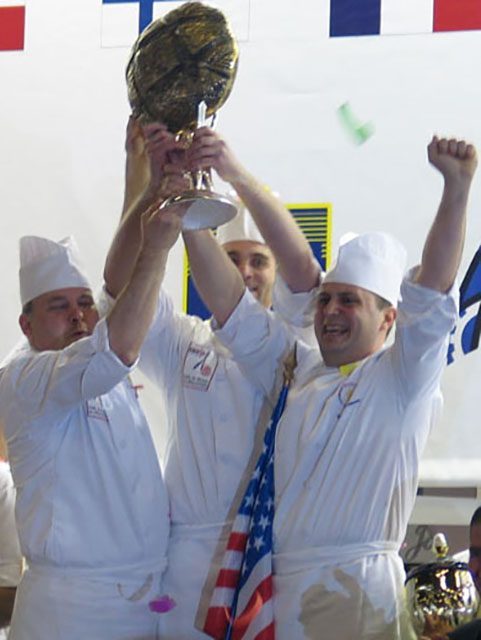 Getting Hungry? Visit the Online Shop to Order for Pickup!
Order online and your items will be put aside and ready for quick and easy pickup.