Made each year for the Christmas holidays, Weihnachtsstollen is a traditional German cake, filled with fruit and spices.
On this page you'll find the method we use to make Weihnachtsstollen at Bennison's Bakery.
Sold from November to January, available in two sizes.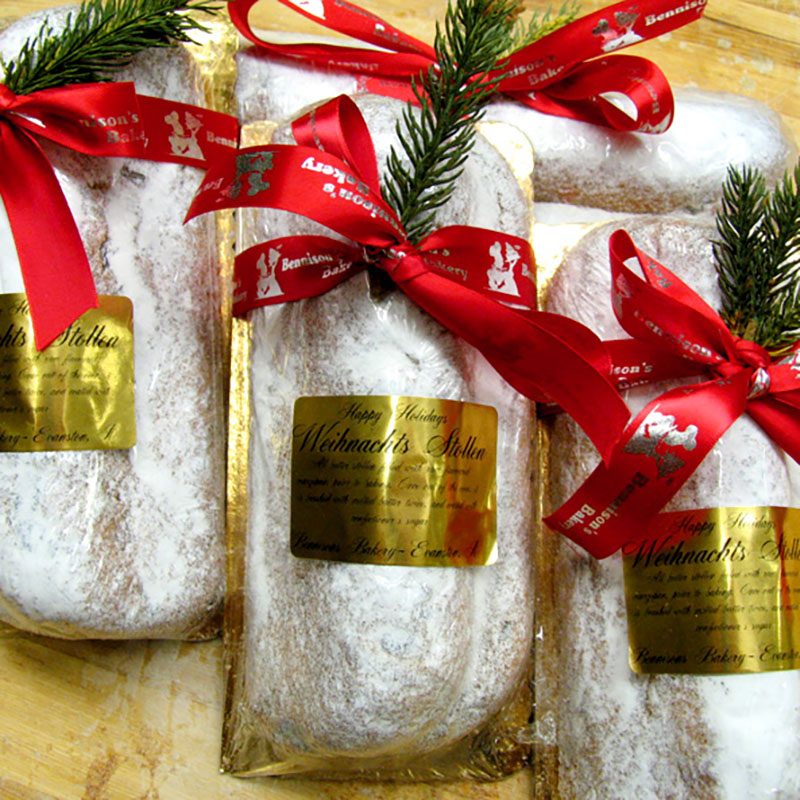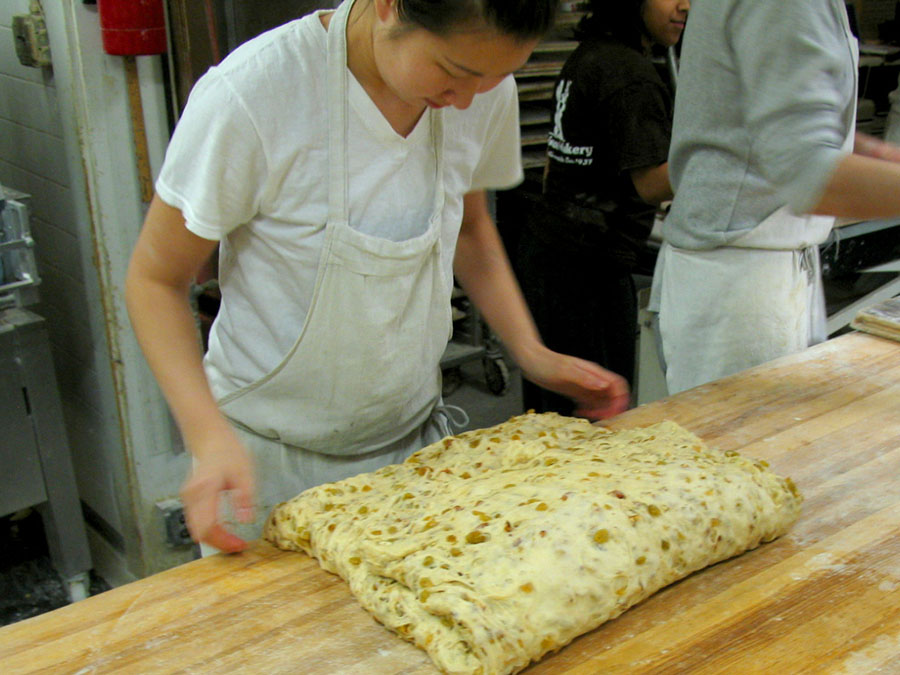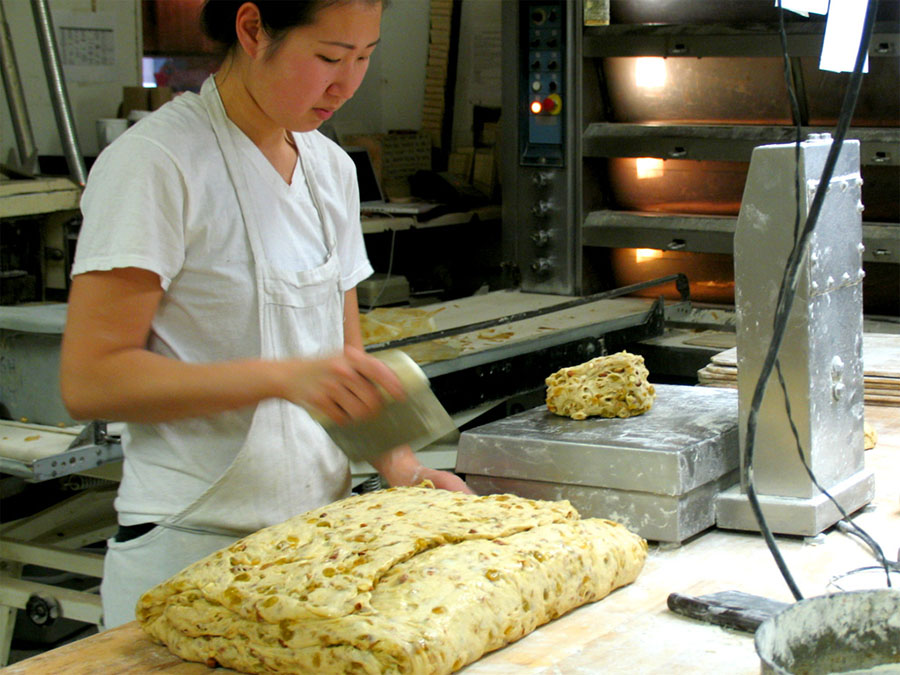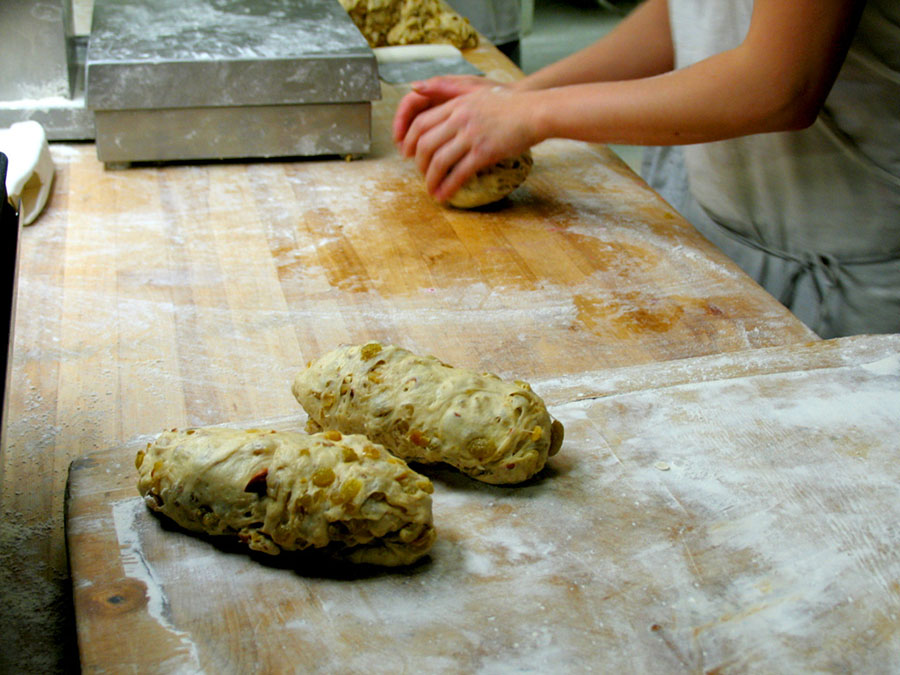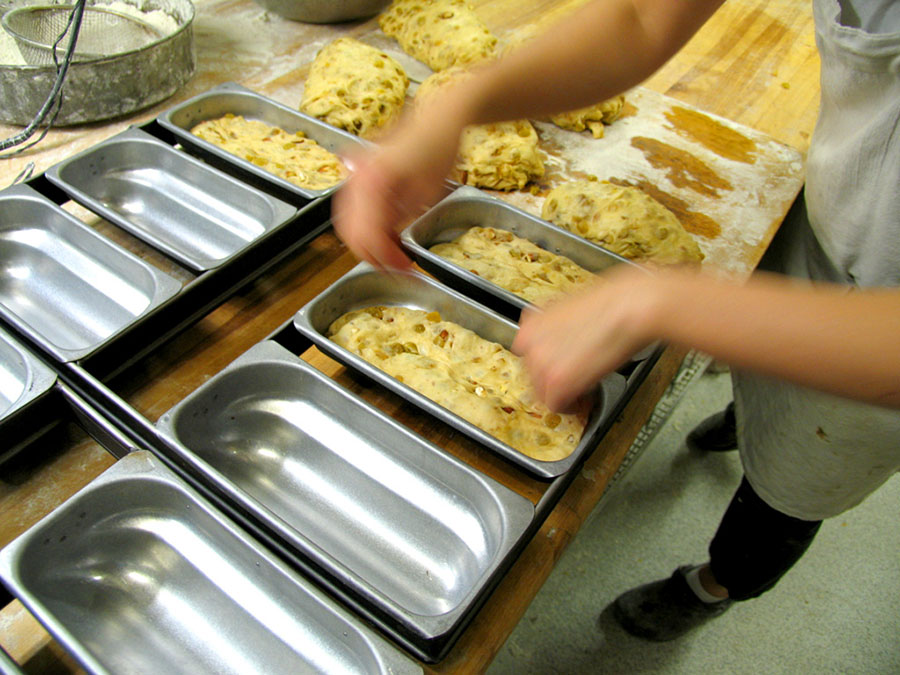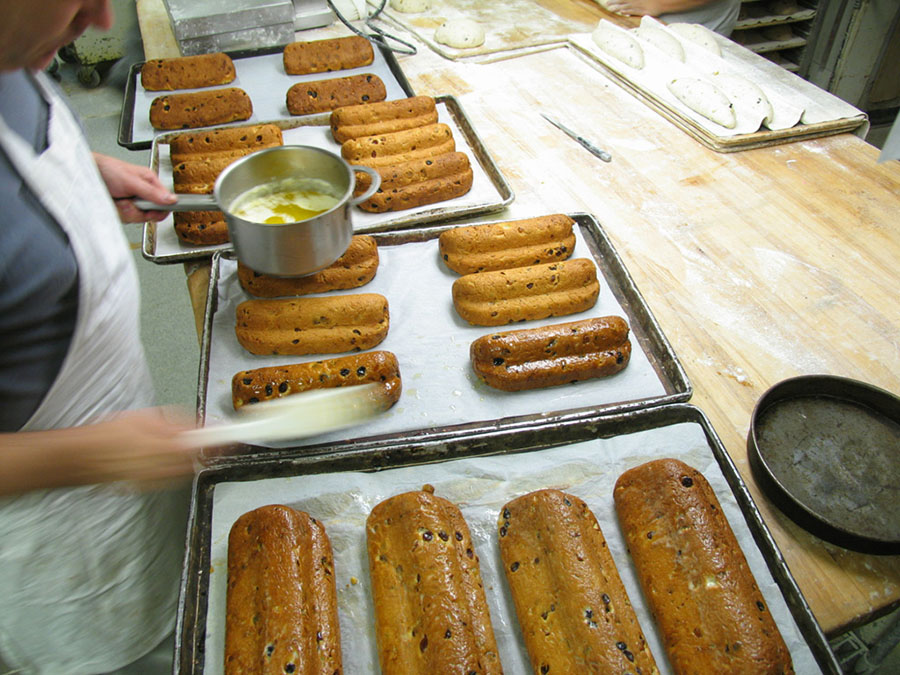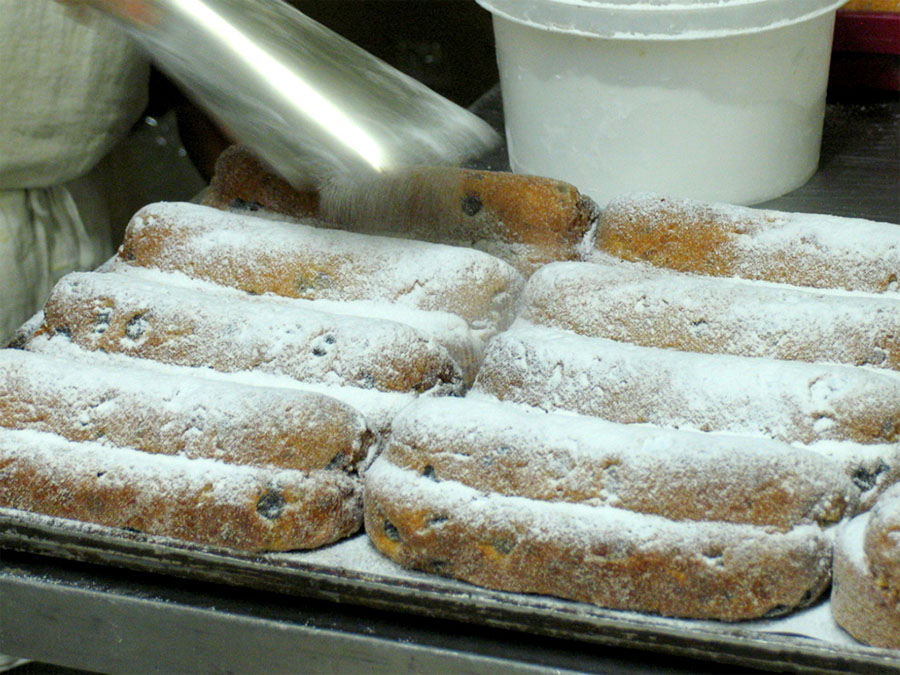 Process Highlight
The Weihnachtsstollen dough, filled with rum soaked raisins, lemon and orange peel, almonds, and a special spice blend we import from an artisan spice mill in Darmstadt, Germany, is mixed then allowed to rest in a large plastic tub. It's taken out, punched down, then folded into thirds. The dough is then placed back in the tub to rest for another twenty minutes, in preparation for dividing and shaping.
After its second rest, the folded dough is divided and precisely scaled to the right weight. Each piece is then hand formed and rolled flat, and a layer of marzipan is spread down the middle. The dough is then shaped into its final form.
The pan molds we bake our stollen in are custom made in Miedelsbach, Germany. They give the stollen its unique shape. Each stollen loaf is actually baked upside down, you're looking at the bottom of each loaf in the pictures above. Each pan mold can hold six loaves of stollen, and once all six sections are filled a vented lid is placed over them, in preparation for baking.
After baking for just under an hour, the stollen is allowed to cool. Once cool, it's removed from the pan in the way seen above; the vented lid is removed from the pan mold, the pan mold is flipped and brought down against a sheet pan hard enough to dislodge the stollen loaves.
Once removed from the pan molds, each loaf is generously brushed with melted butter. They're then rolled in vanilla sugar that is made right here in the bakery, from fresh whole vanilla beans and pure cane sugar. The sugar you see in the middle picture isn't dirty, those are the vanilla beans. Finally, each loaf is dusted with a powdered sugar that we get from Volklingen, Germany, packaged and wrapped with a bow, and placed in the store for you to purchase!
Getting Hungry? Visit the Online Shop to Order for Pickup!
Order online and your items will be put aside and ready for quick and easy pickup.