They're small, they're sweet, they fit right in your hand, they're perfect for those times when you want cake but not too much cake.
From simple to fancy, there's a right cupcake for any time!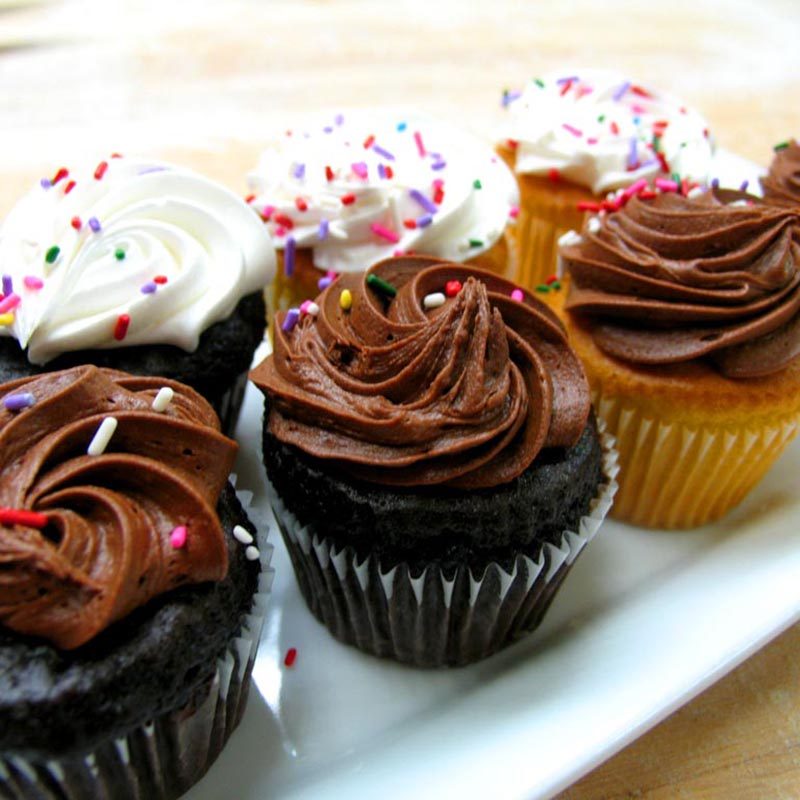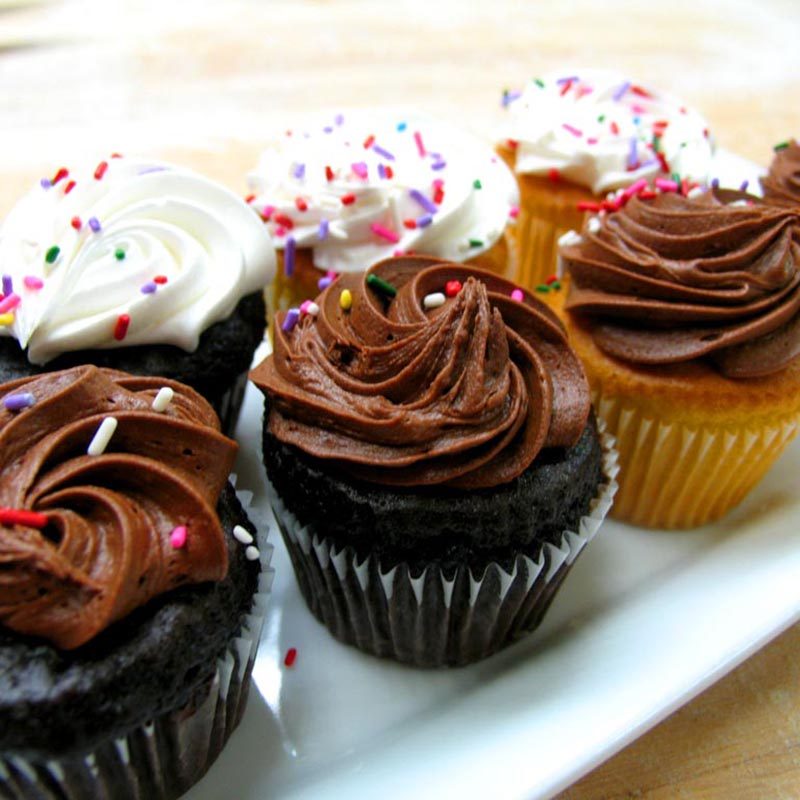 Iced Cupcakes
Our classic iced cupcake. A 2 inch wide cupcake in either yellow or chocolate that is frosted with butter cream or our fudge icing. Usually topped with sprinkles, or whatever is appropriate for the season. If you need more than a dozen though, it's best to call and order ahead. Every color of sprinkle is available for special orders, and we also have "Happy Birthday!" picks.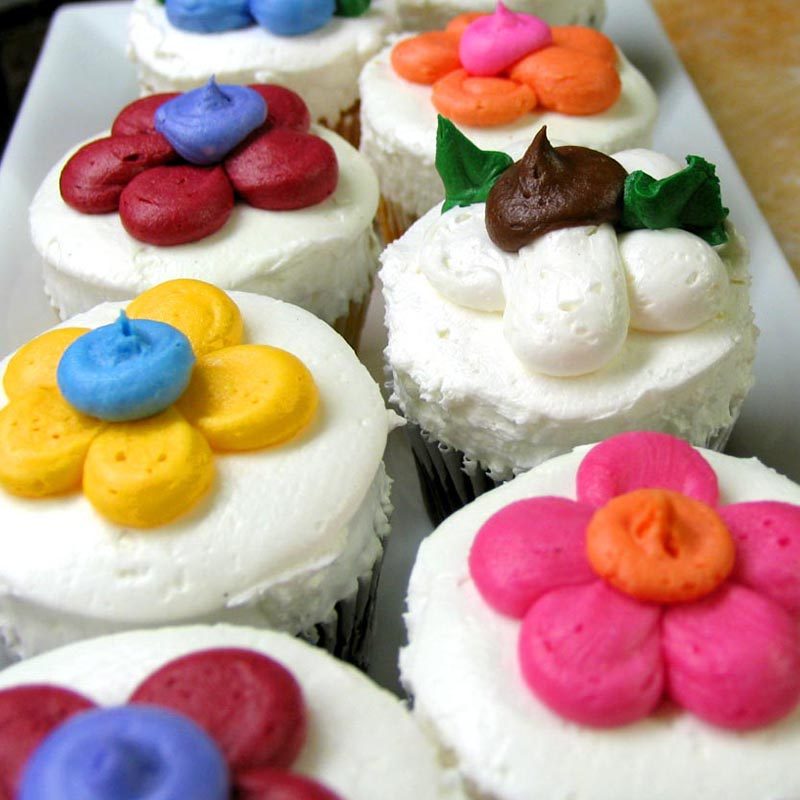 Flower Power Cupcakes
The same 2 inch chocolate or yellow cake as our regular iced cupcakes, but dressed up with floral decoration. Our Flower Power Cupcakes are available in any color you'd like.
Available in the store only in Spring and Summer, but still available to order the rest of the year with 48 hours notice.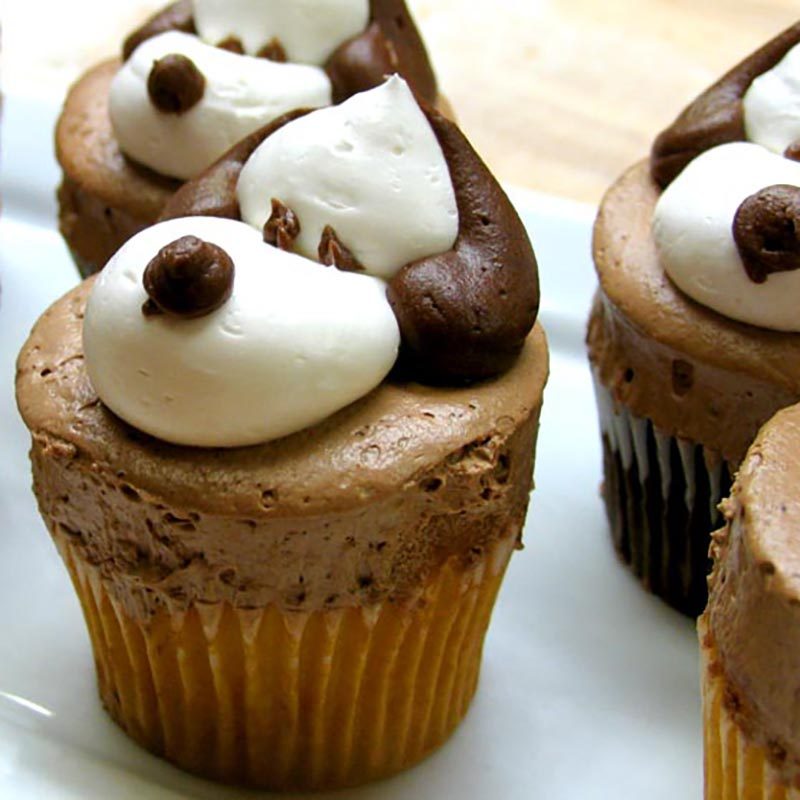 Pupcakes
Our Pupcakes are topped with chocolate butter cream, then decorated with fudge and buttercream icing.
Available every day in the store, but for larger amounts it's still best to call ahead and order.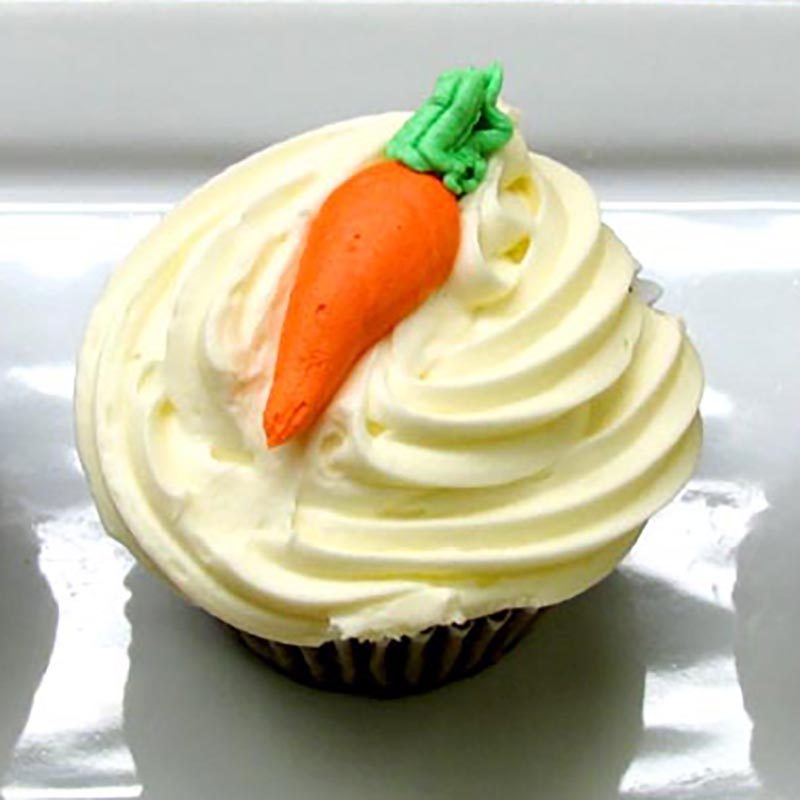 Carrot Cake Cupcake
A 3 inch cupcake version of our carrot cake. This one is topped just with sweetend cream cheese icing, then decorated with a butter cream carrot. Enough for two people, but way too good to share, carrot cake cupcakes are in the store every day.
Red Velvet Cupcake
No matter how many we make, we always sell out. A 3 inch moist, rich red velvet cake topped with sweet cream cheese icing and red velvet cake crumbs. We put a new batch in the store every day, and they're always gone by closing, so come early or call ahead and order one (or a dozen).
Custom Decorated Cupcakes
Available by special order only, if you can think it up chances are our decorator can put it on a cupcake! Your choice of either our 2 or 3 inch cupcake, in chocolate, yellow, carrot or red velvet flavors. A minimum of 48 hours advance notice is required, and pricing is based on cupcake size and complexity of decoration.
To make sure that our decorator understands exactly what you'd like, please be specific!
Send us pictures, drawings, internet links, anything you think will help us create exactly the cupcakes you want.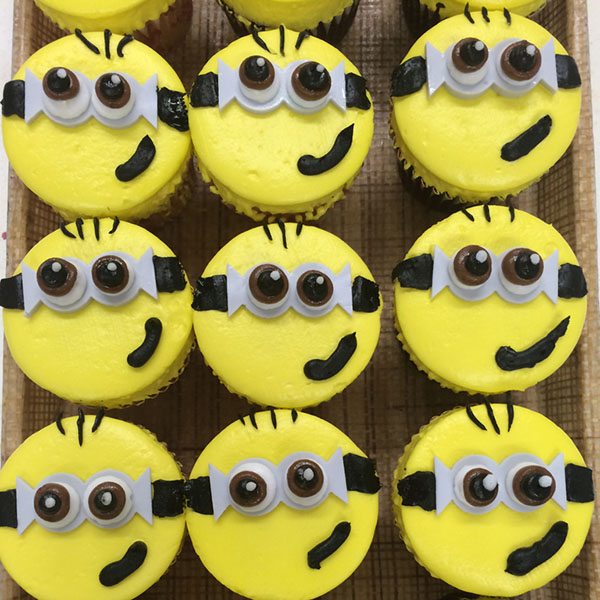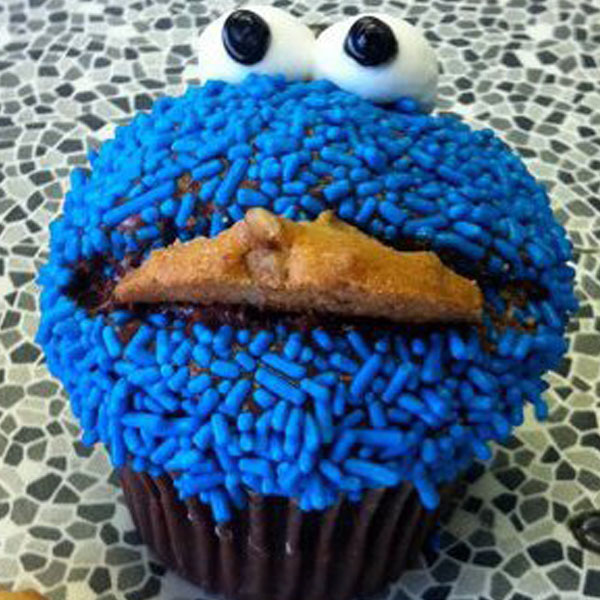 Getting Hungry? Visit the Online Shop to Order for Pickup!
Order online and your items will be put aside and ready for quick and easy pickup.