A North Shore Institution Since 1938
When was the last time you had a slice of bread, a cake, or cookie that was so good it made you pause, tune out the world, and just enjoy for a minute?
At our bakery, three generations of our family have taken the extra time to make things the old way — with farm fresh ingredients of the best quality and skill that took years of practice to perfect.
We hope you'll visit our bakery, and that the flavors we've created will bring you back over and over again.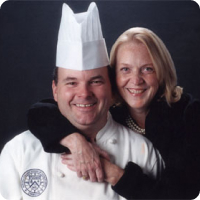 Bennison's Bakery History
Bennison's Bakery has been a North Shore institution since 1938, earning a reputation as a high quality full line bakery with emphasis on European style pastries, cookies, and custom decorated cakes.
The Beginning
Larry Bennison brought his baking savvy to Evanston from Janesville, Wisconsin in 1938. His "Dairy State" roots led to high quality offerings in the bakery, made with cream, real butter, fresh buttermilk , and freshly cracked eggs.
Guy Downer Continues the Tradition
Guy Downer, who had worked for Standard Brands and sold coffee to Bennison's originally, purchased the bakery from the Bennison family in 1967 and took over operations, continuing on the traditions started by Larry Bennison and expanding the product line, while still maintaining the high quality that people had come to expect.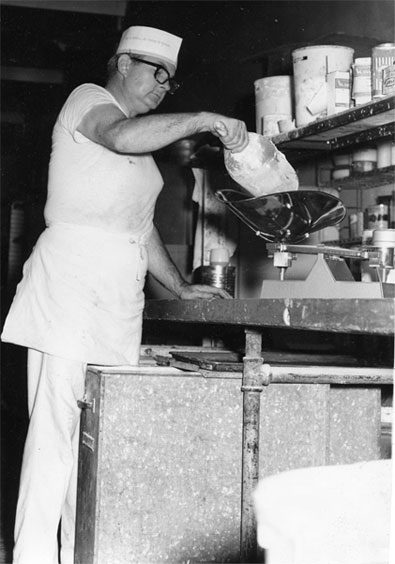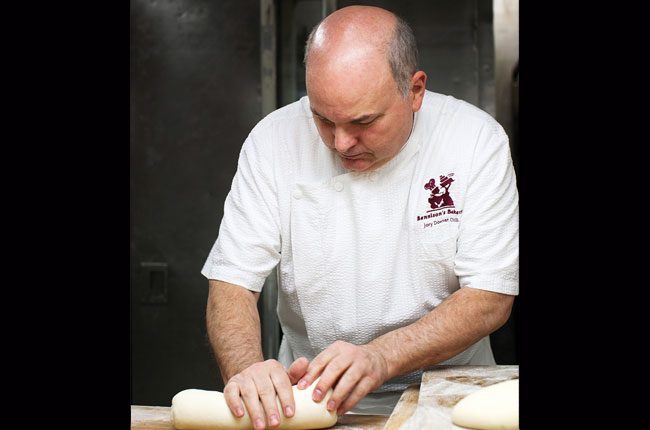 Family Generations Join the Bakery
In 1975 Guy's son Jory came aboard, learning the craft from his father and attending culinary school and classes to improve his skill, eventually achieving the rank of Certified Master Baker from the Retail Bakery Association. Jory then used this skill to not only increase the quality of the products Bennison's offers, but to also win the grand prize at the Coupe du Monde de la Boulangerie in Paris in 2005, establishing himself as one of the best bakers in the world.
In 2009 a third generation joined the bakery when Jory's son, Guy Jr. completed his studies at Southern Methodist University and the Akademie Deutsches Bäckerhandwerk in Weinheim, Germany and began working at Bennison's.
Tradition & High Quality Service
The Downer family is very proud of the high quality image that Larry left them with, and has maintained those same high standards. Guy and Jory still walk in flour covered shoes.
They bake through the night assuring product freshness every day, a true sign that none of the old fashioned ways have been lost. We still make the same devil's food cake with liquid buttermilk. Just the thought would make most bakers chuckle. Our pumpkin pie is still made with fresh eggs and whole milk, never from a mix. Yeast doughs are mixed and given long fermentation times to develop flavor and dough characteristics that cannot be obtained by using shortcuts.
We hope you will visit our bakery, and that our efforts justify your return again and again.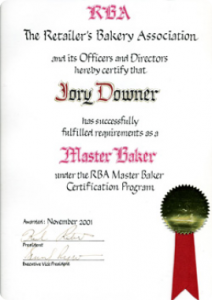 Retailer's Bakery Association Master Baker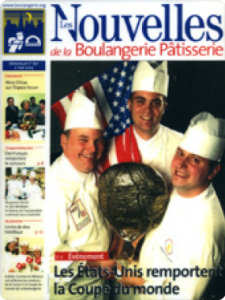 2005 Coupe du Monde de la Boulangerie