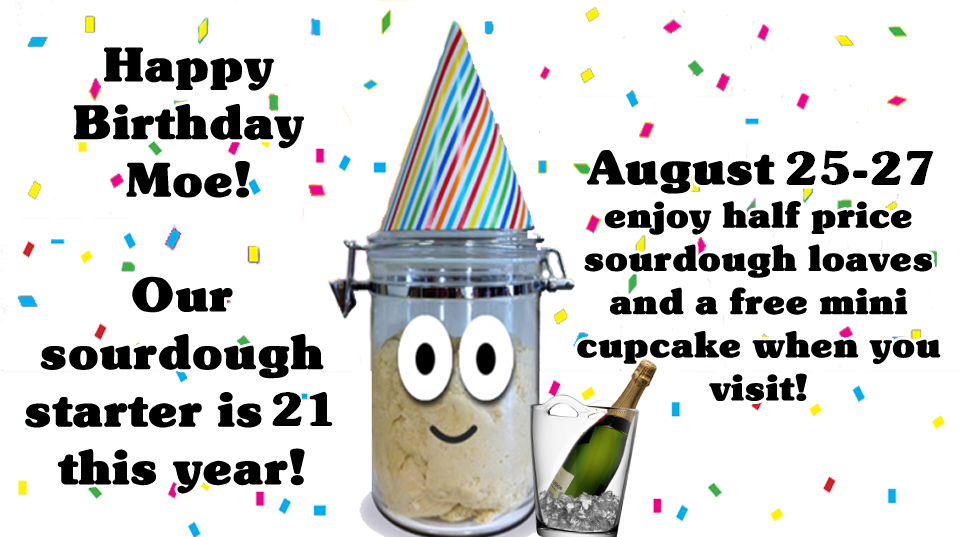 ln August of 2001, in Minneapolis, Minnesota, at the National Baking Center, Bennison's sourdough starter, Moe, was born.
Flour and water were mixed together and left to gather natural, airborn yeast.
Every day since, without fail, Moe has been fed a constant diet of unbleached, unbromated hard red winter wheat flour.
Each day Moe goes to work producing the delicious sourdough bread with its classic tang that Bennison's custmers have come to love.
Come join the party August 25-27 at Bennison's, we'll have half-price sourdough loaves and FREE mini cupcakes!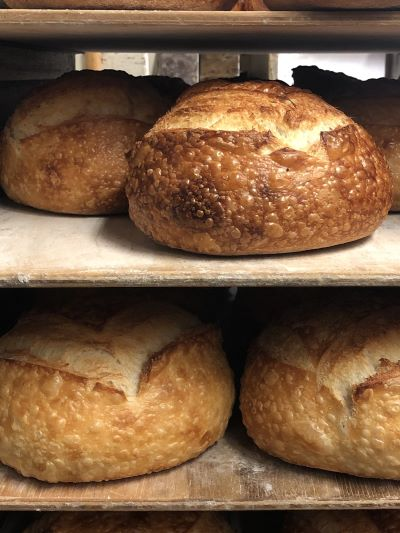 Getting Hungry? Visit the Online Shop to Order for Pickup!
Order online and your items will be put aside and ready for quick and easy pickup.