We will be open Friday, December 23rd our regular hours, 7 AM to 6 PM, and on Christmas Eve Saturday, December 24th from 7 AM to 12 PM.
We will be closed on Sunday, December 25th and Monday, December 26th.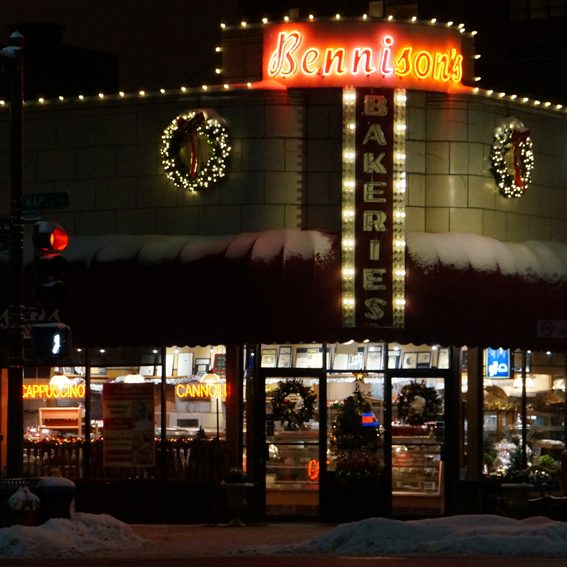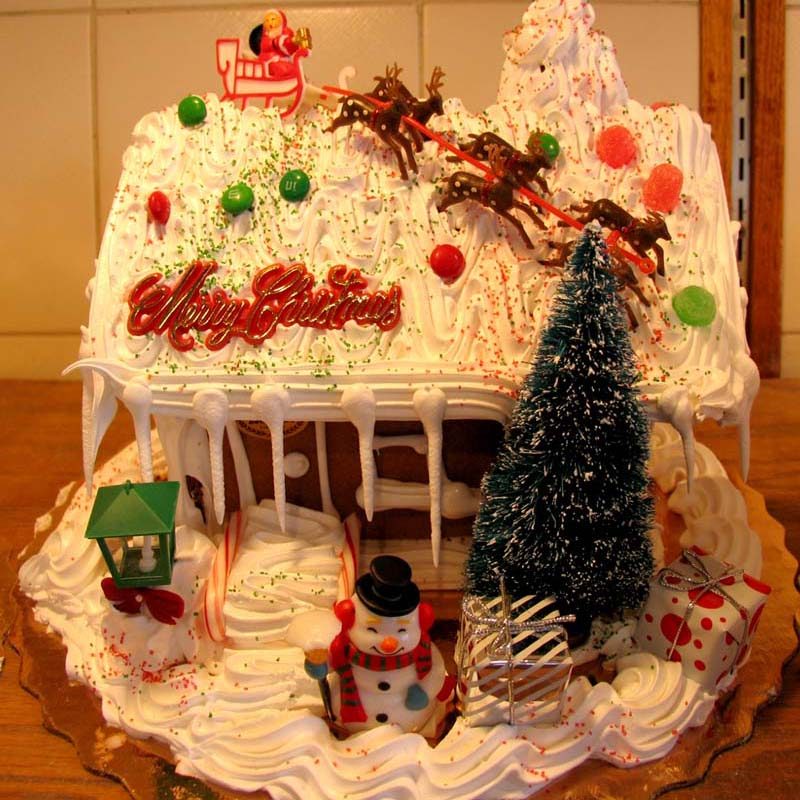 Bennison's Gingerbread Houses
It just isn't Christmas without a gingerbread house. Made from real gingerbread, and available either already iced and decorated or as a kit that includes everything.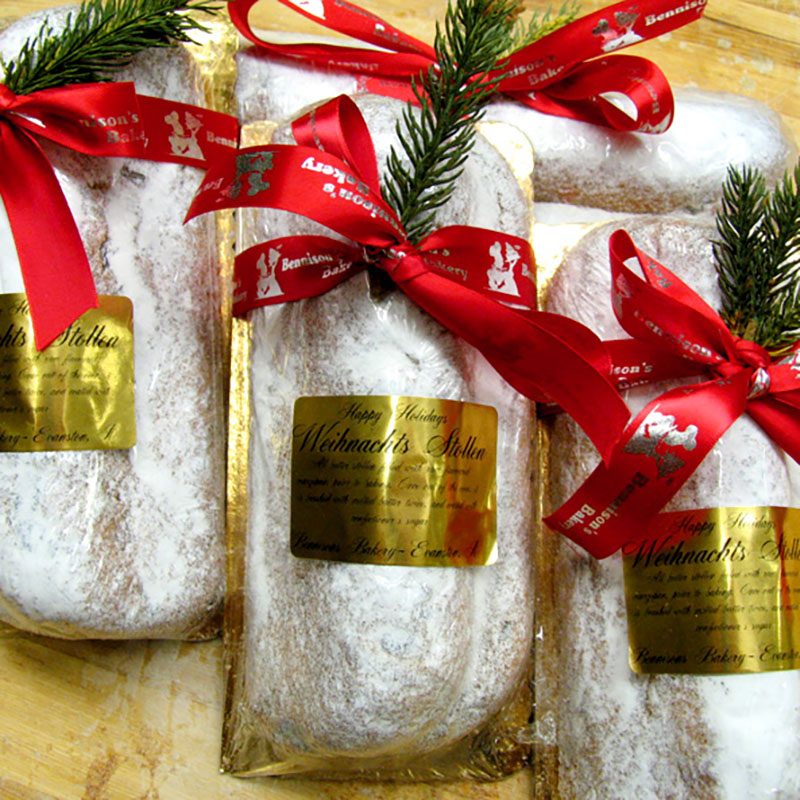 Weihnachtsstollen
An all butter German Christmas treat loaded with rum soaked raisins, lemon and orange peel, cracked almonds and filled with marzipan. After baking it's coated with melted butter and rolled in vanilla sugar. Striving to create the most authentic Weihnachtsstollen possible, we use a spice blend from an artisan spice mill in Darmstadt, Germany. The powdered sugar we dust them with comes from Volklingen, Germany. Even the pans our Stollen is baked in are German, made in Miedelsbach.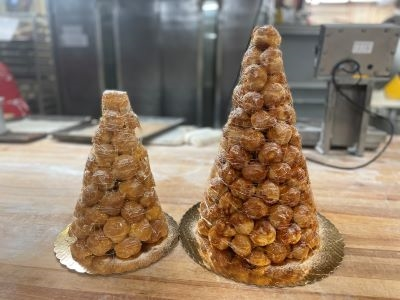 Croquembouche
A truly decadent Christmas tradition. The Croquenbouche, which means "crunch in the mouth" in French, is made from flaky profiteroles filled with Grand Marnier pastry cream, stacked using pure caramel as a "glue", then draped with delicate strings of sugar. Almost too pretty to eat, the Croquenbouche is perfect as both a centerpiece and a dessert.
Prices start at $77 for the 28 profiterole Croquembouche, and go up by $2.75 per additional profiterole, to any size you'd like, call the bakery to order a custom size.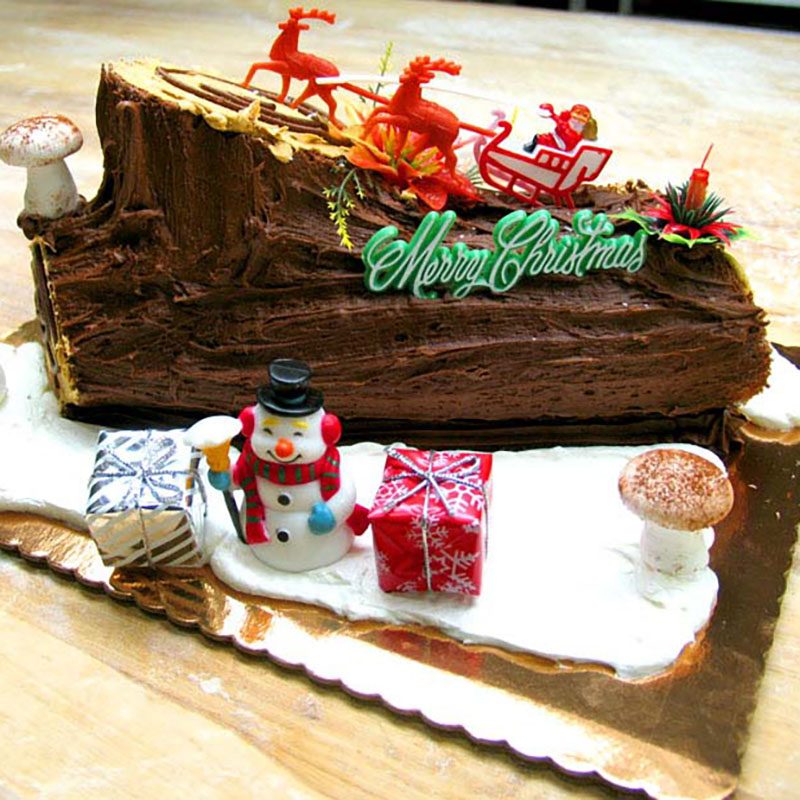 Buche de Noel (Yule Log)
Our most popular Christmas item, once featured in North Shore Magazine. A chocolate sponge roulade filled with chocolate praline mousse and iced with our homemade fudge icing, finished with St. Nick and meringue mushrooms.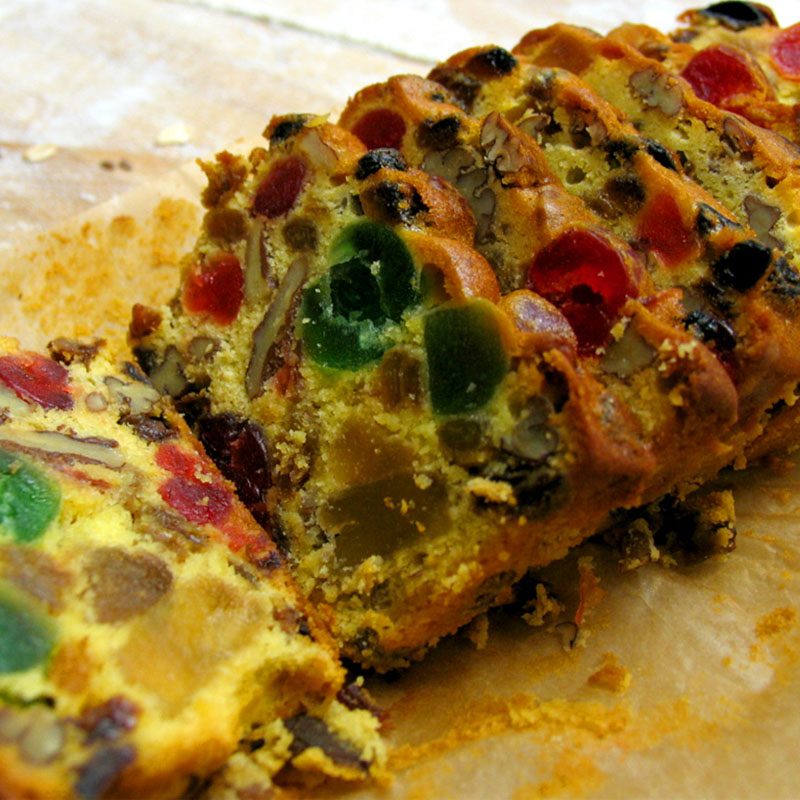 Brandied Fruit Cake
All butter fruit cake batter, rich with almond paste, laced with whole red and green cherries, white raisins, and pecans. We bake each one in a paper-lined wooden mold imported from France. This one's definitely meant to be eaten, not just bought and forgotten about until next Christmas!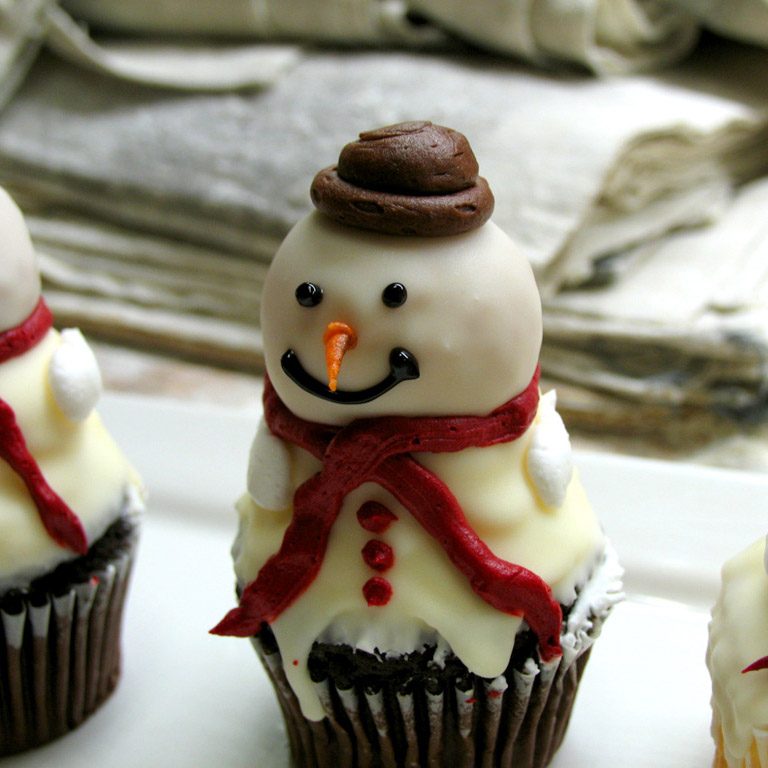 Snowman Cupcake
Our master decorator, Efrain Tirado, first takes a classic chocolate or yellow cupcake. He tops it with buttercream icing, then a freshly baked donut hole. Melted white chocolate is poured over top, quickly hardening into a familiar snowman shape. Each individual cupcake is then hand decorated, adding a face, hat, scarf and buttons. A truly sweet treat from start to finish, where else but Bennison's can you find a cupcake, a donut and white chocolate combined into something almost too cute to eat.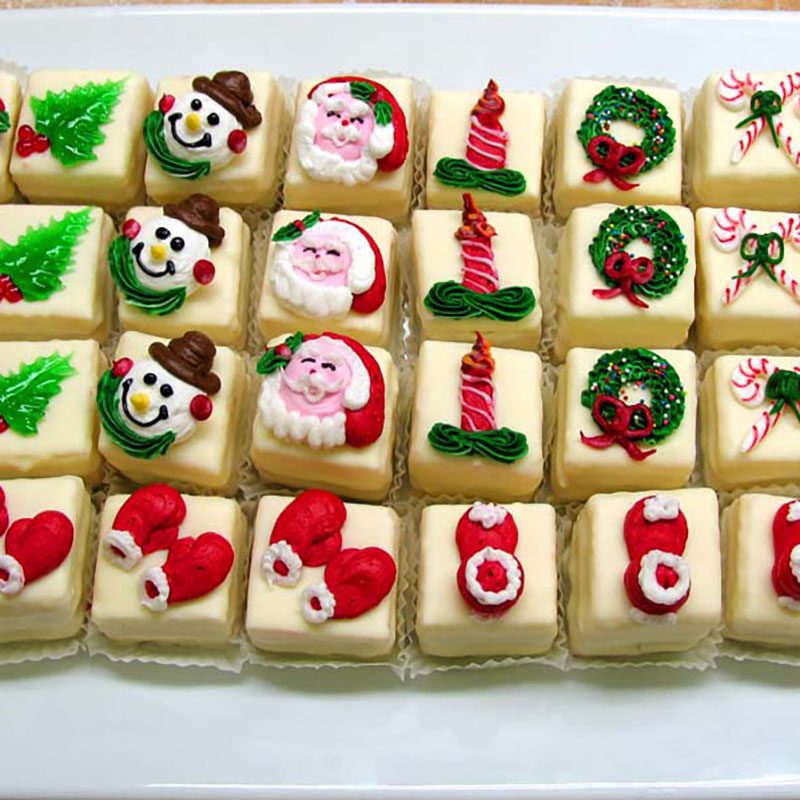 Christmas Petit Fors
Three layers of vanilla genoise, filled with raspberry jam and vanilla buttercreme, poured with white chocolate coating.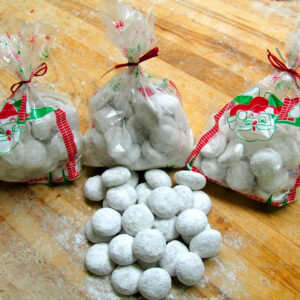 Pfeffernuss (Pepper Nuts)
A recipe that Helmut Bennison smuggled out of Germany in the heel of his shoe back in the late 1800's. Well, not really, but it is authentic German Lebkuchen. We purchase the spices from a mill in Germany, carefully mix them with honey, ground diced fruit and ground almonds. After baking they are sprinkled with cognac and rolled in confectioner's sugar.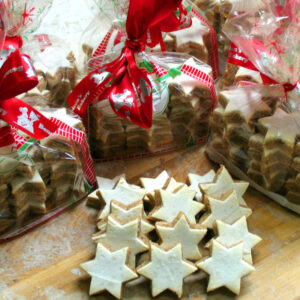 Zimtsterne - Cinnamon Stars
A traditional German Christmas confection, Zimtsterne are cinnamon-almond cookies with a sweet glazed top.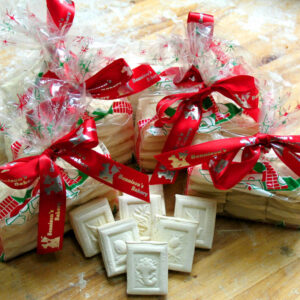 Springerle
A German cookie with roots going back to the 14th century, the name Springerle means "little jumper" or "little knight". Made with anise seed, each cookie has a sweet liquorice flavor. The cold dough is rolled into a mold, then hand-pressed with a metal plate. The cookies are allowed to leaven and dry overnight, preserving the impression when baked.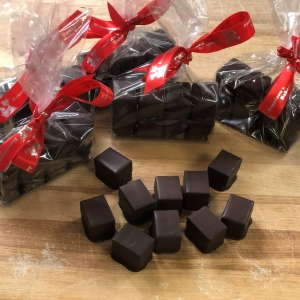 Dominosteine
The rarest of all German christmas confections. Spiced honey dough bottom, thick raspberry gelee center, marzipan top layer, all covered in chocolate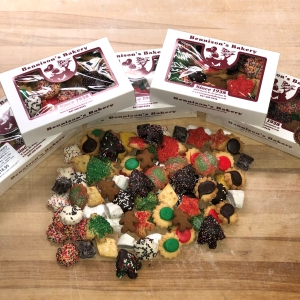 Christmas Tea Cookies
Our delicious butter cookies in a variety of stars, trees and other Christmas designs and colors.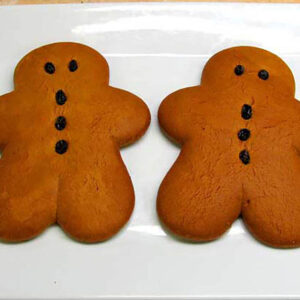 Gingerbread Men
Traditional honey dough hand cut with raisin features.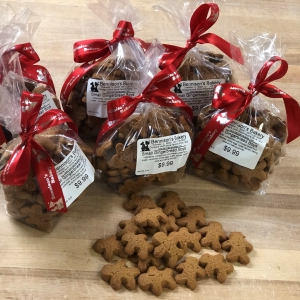 Mini Gingerbread Boys
Mini gingerbread boys made with traditional honey dough.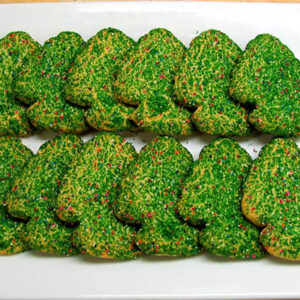 Large Christmas Cookies
Bells, stars, and tree butter cookies, all sprinkled with colored sugar.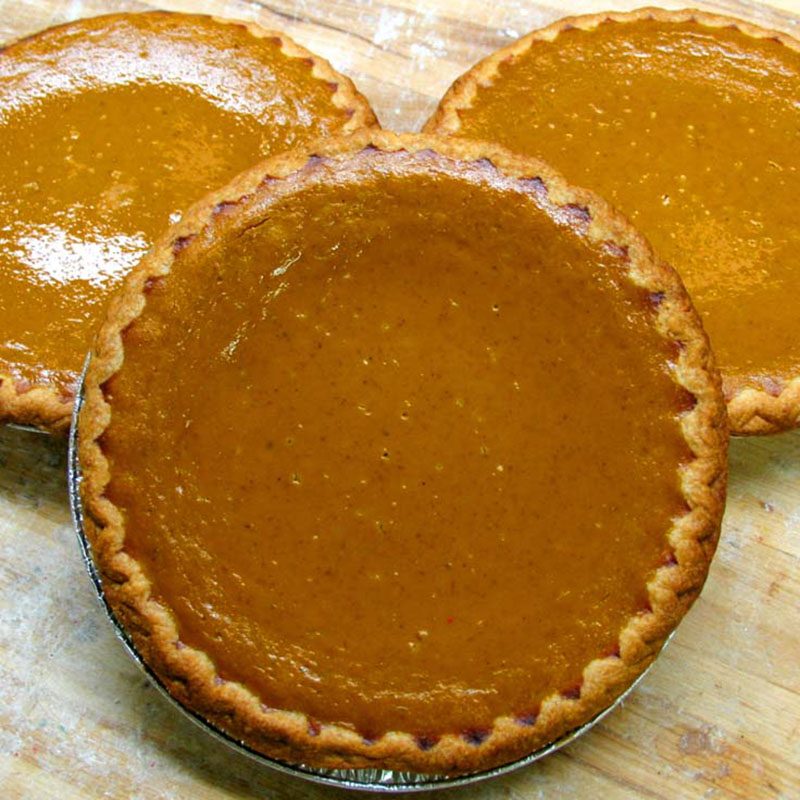 Pumpkin Pie
Our Pumpkin Pie recipe has remained unchanged since 1938. We use fresh milk, evaporated milk, fresh eggs, honey and a special blend of spices. No milk powder, glucose or starches here! We also use a secret baking technique that makes our pies extra special.
Our Pumpkin Pie is made and baked fresh the day you order it, never prepared in advanced or frozen.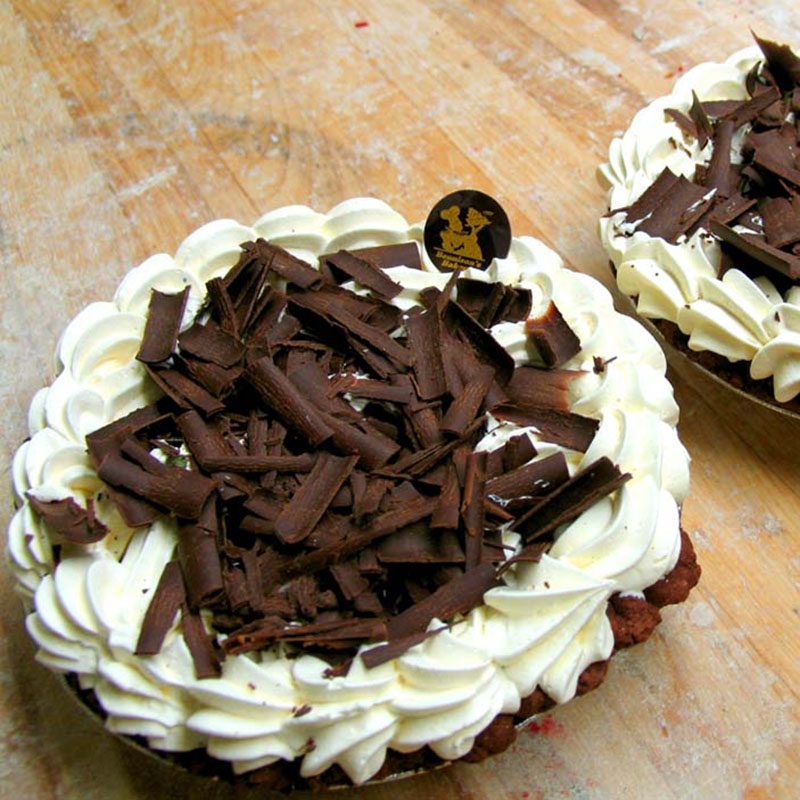 French Silk Pie
Pure bittersweet chocolate, butter, fresh eggs & real vanilla. We make a special chocolate crust for this one! Topped with whipped cream and chocolate shavings. Decadent and perfect for any chocolate lover.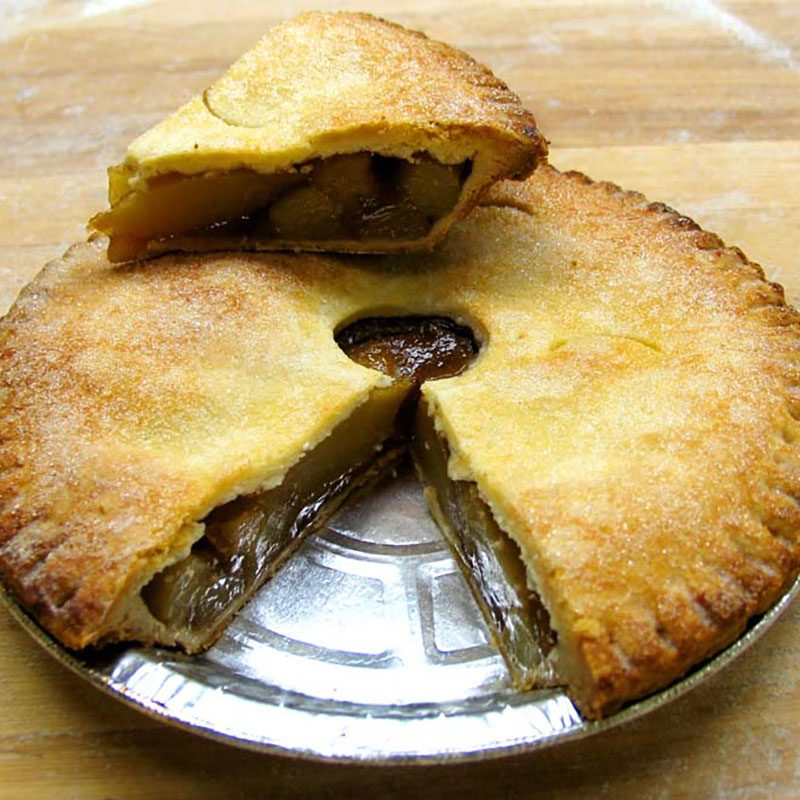 Apple Pie
Freshly peeled and sliced Fuji and Granny Smith apples, brown sugar & cinnamon, baked inside flaky pie pastry, topped with a sugared pastry crust.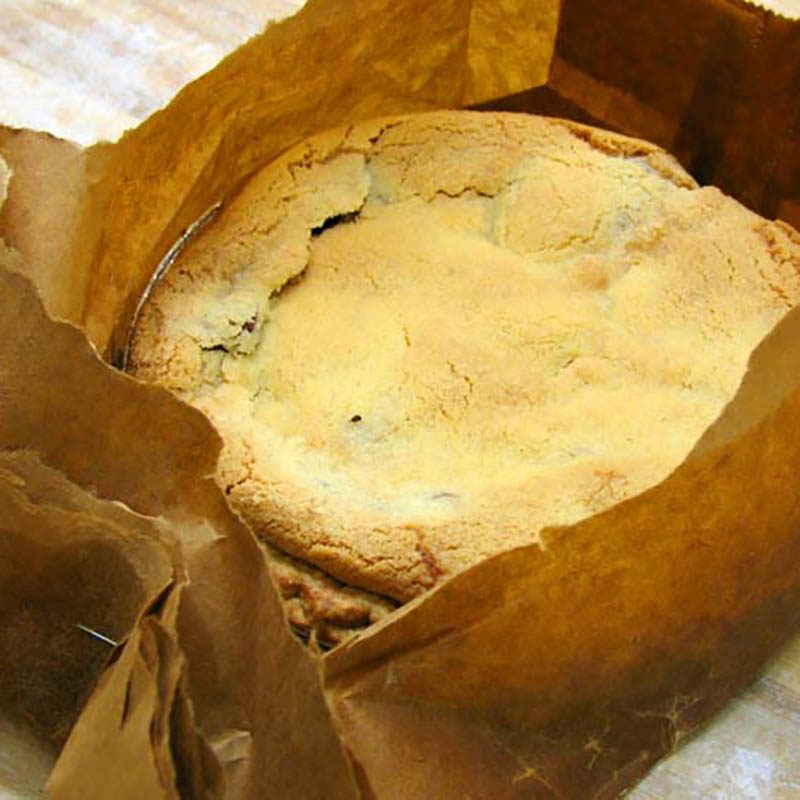 Sack Apple Pie
Freshly peeled and sliced Fuji and Granny Smith apples, cinnamon & butter all put together in our own pie crust, sealed in a paper bag, and baked…a long slow "steam" bake.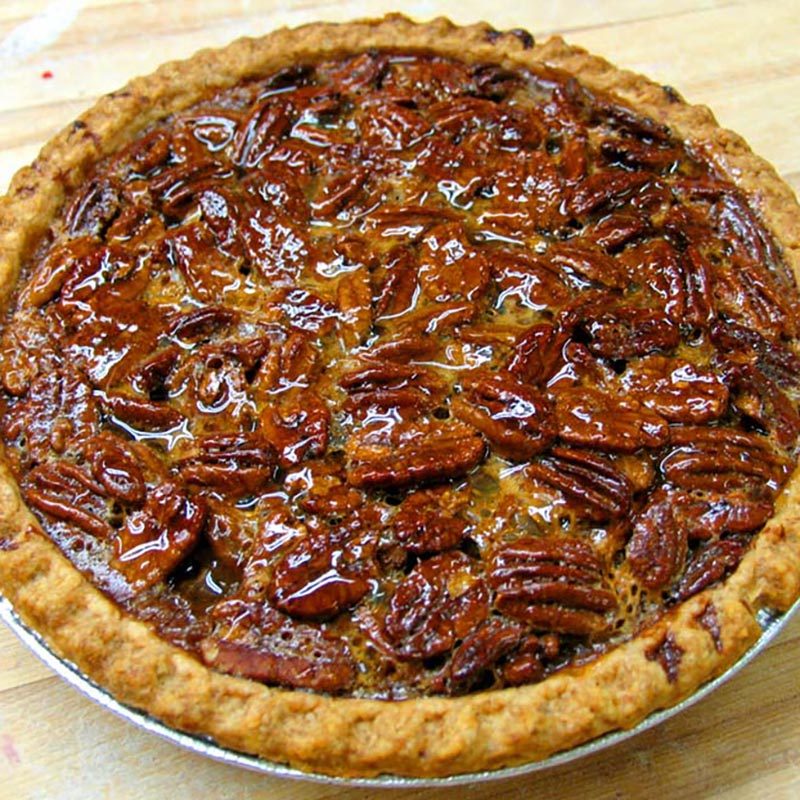 Pecan Pie
Georgia pecan halves, honey, butter, eggs and vanilla baked in our flaky homemade pie crust. A true holiday favorite.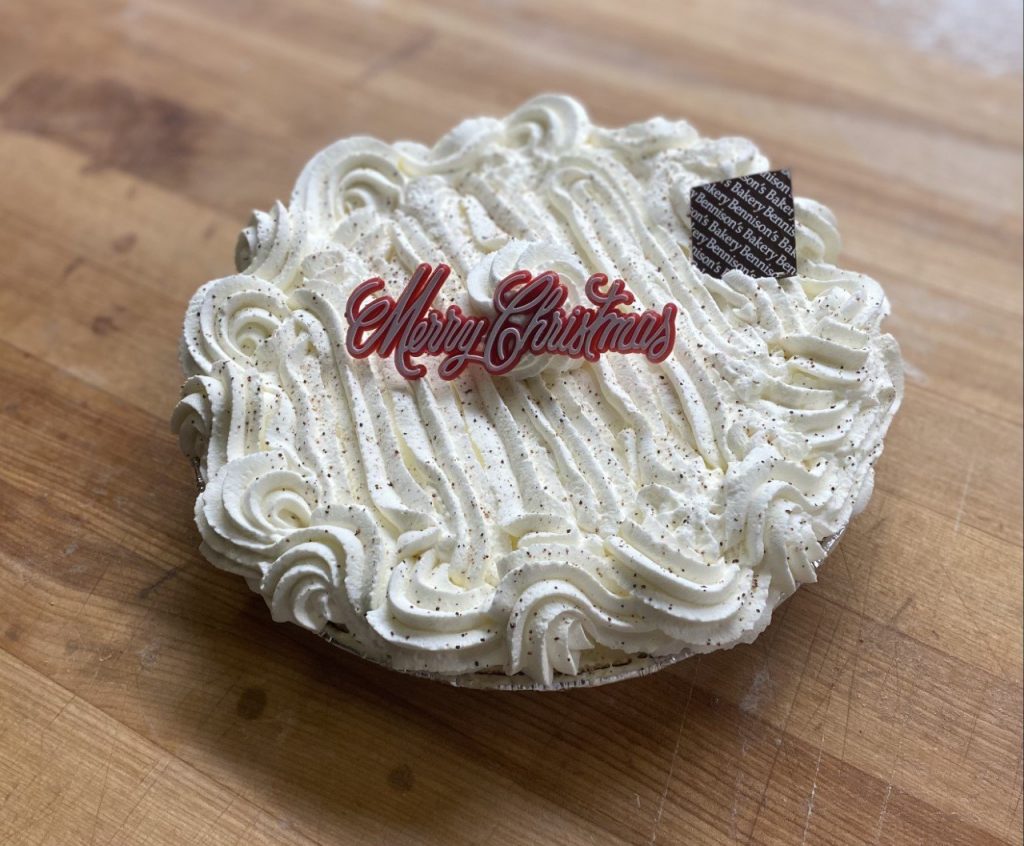 Rum Egg-Nog Pie
Real "Meyer's Dark Rum", egg yolks, whipped cream, fresh grated nutmeg, all in a graham cracker crust.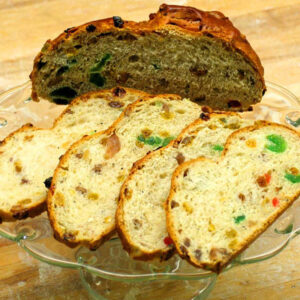 Scandinavian Julekake
White raisins, cut green and red cherries, walnuts, and flavored with cracked cardamom seed. Truly a Bennison's specialty. Perfect straight from the toaster, or as a sweet and spicy French Toast on Christmas morning.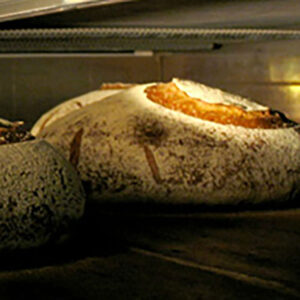 Organic Miche
Our miche is made with 100% certified organic wheat flour. We bake it in large 5 pound loaves in our brick oven. Using this type of flour and using sourdough yeast as leavening, we've re-created the same loaf folks ate centuries ago.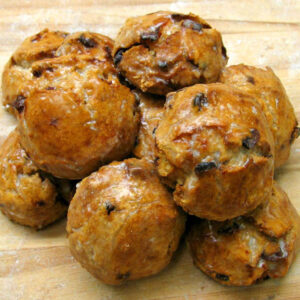 Fruit Scones
Made with all butter and buttermilk, these sweet delicacies are loaded with apricots, cranberries, dates, and raisins.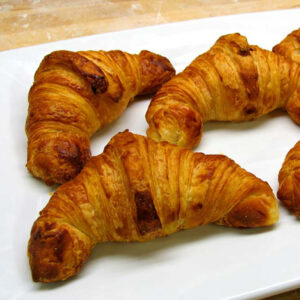 Croissants
Created to the strictest of French standards, these pastries are made by hand and intended to melt in your mouth. Using all butter, nothing less.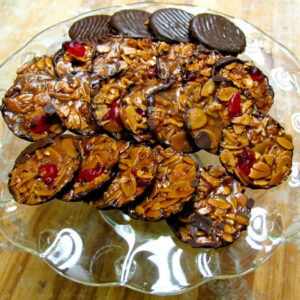 Florentines
Our signature item. Sliced blanched almonds, sugar, butter & honey mixed together and baked to toast the almonds, then cooled and dipped in chocolate.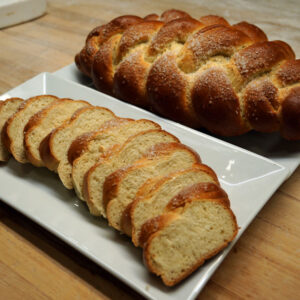 Cardamom Coffee Cake
Rich sweet yeast dough, blended with honey and fresh-milled cardamom. An old Swedish specialty.
Seeded Knot & Plain Round
Traditional rich egg dough. Knots are topped with either poppy or sesame seeds. They are bagged 4 plain and 4 of each seed. The plain round are perfect for mini turkey sandwiches.
Raisin Fennel
A blend of Durum wheat, golden raisins and whole fennel seeds. A true Manhattan icon, both sweet and savory together.
Rustic Grain
We blend organic rye and whole wheat flours, sesame seeds, flax seeds, millet, oatmeal & cracked rye. We bake it in a "squareish" shape with a floury outside.
Parkerhouse Rolls
Rich egg dough sweetened with honey and loaded with butter.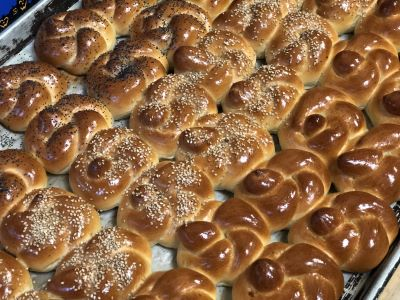 Getting Hungry? Visit the Online Shop to Order for Pickup!
Order online and your items will be put aside and ready for quick and easy pickup.