Need something sweet for your sweetie?
We have cookies, cakes, petit fors, brownies, cupcakes and more all decorated in Valentine's colors. Try one of our cherry marzipan tarts, or take home a dozen chocolate-dipped strawberries, you're guaranteed to make someone smile.
Available for pre orders and in store from Feb 1st to the 14th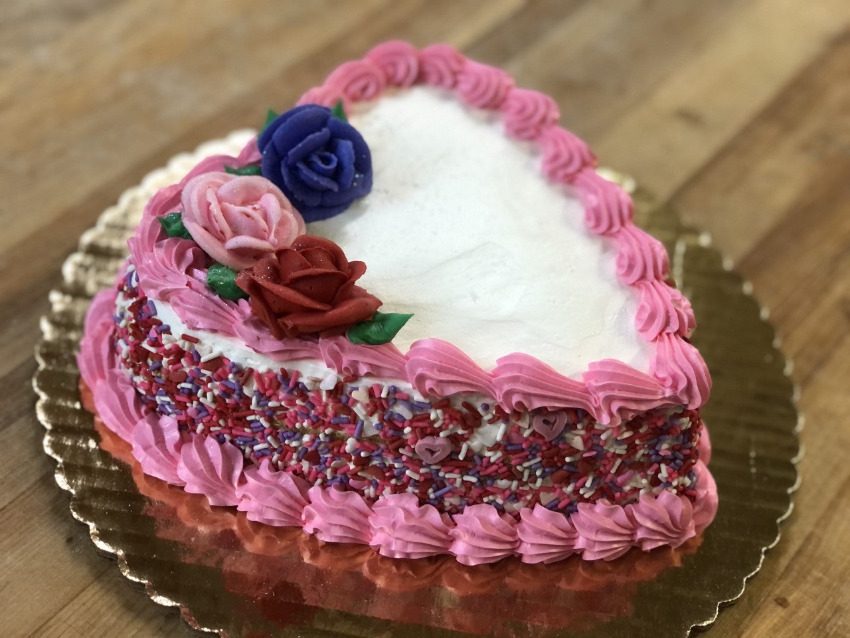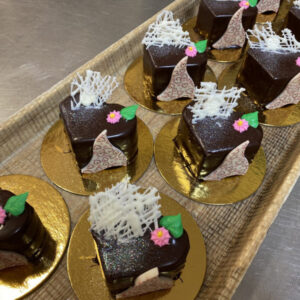 Petite Chocolate Praline Heart
A base of crunchy praline, then two layers of chocolate cake filled with rich chocolate mousse that we pour with chocolate ganache. Topped with a heart-shaped macaron and delicate white chocolate lace.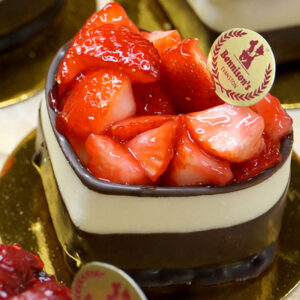 Marzipan Fruit Heart
Two layers of sponge cake filled with strawberry buttercream, wrapped in chocolate-dipped marzipan then filled with glazed strawberries or cherries.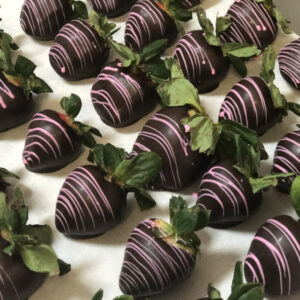 Chocolate Dipped Strawberries
1 pound of fresh strawberries, hand dipped in chocolate.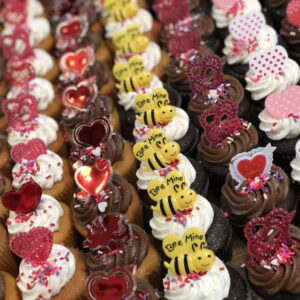 Cupcakes
Our regular chocolate or yellow cake, iced with buttercream or fudge, topped with seasonal sprinkles and a decorative pick.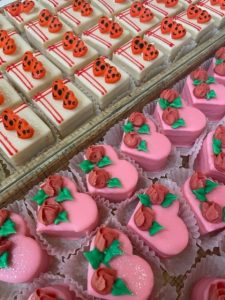 Valentine's Petit Fours
Soft yellow cake layered with with raspberry jam then coated in white chocolate, Bennison's petit fours are perfectly sweet for the holiday.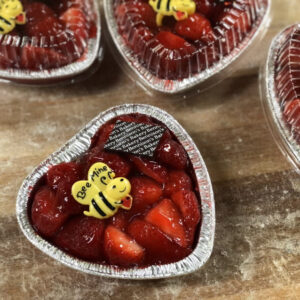 Cheesecake Heart
Heart Shaped New York style cheesecake, topped with fresh strawberries.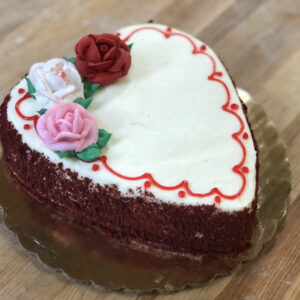 Red Velvet Heart Cake
Red velvet cake, covered with sweet cream cheese icing and decorated with either roses or red gel scrollwork.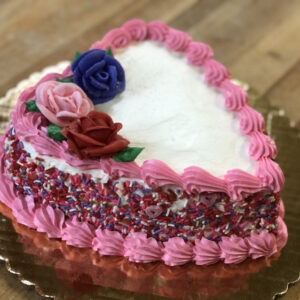 Yellow Heart Cake
Two layers yellow cake, filled and iced with buttercream or fudge icing, decorated with sprinkles and roses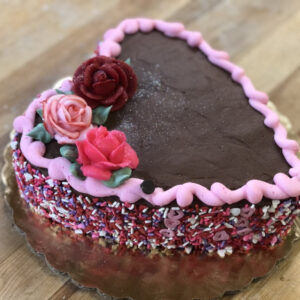 Chocolate Heart Cake
Two layers devil's food cake, filled and iced with buttercream or fudge icing, decorated with sprinkles and roses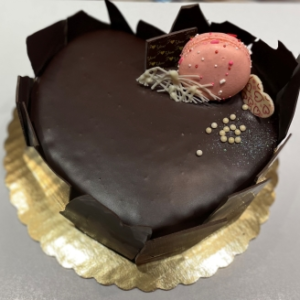 Chocolate Leaf Heart Cake
Three layers of chocolate cake, two layers of chocolate mousse filling. The entire cake is covered in dark chocolate, then surrounded with chocolate pieces.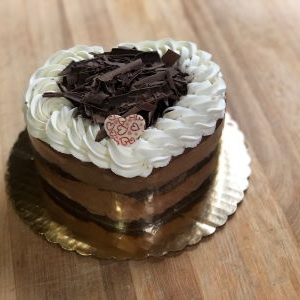 Chocolate Mousse Heart Cake
Two layers of chocolate cake filled and topped with freshly handmade chocolate mousse cream. Decorated with chocolate curls and whipped cream rosettes.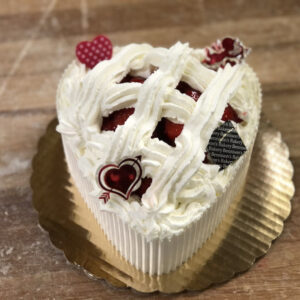 Strawberry Shortcake Heart
Yellow shortcake covered with mountains of whipped cream and a pile of sweet strawberries.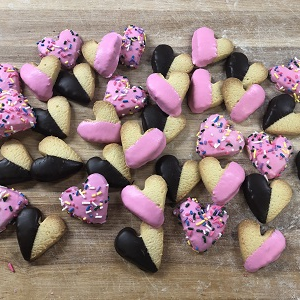 Tea Cookies
Our tea cookies are sure to make someone's day. A variety of heart shaped cookies, sold by the pound.
Sugar Cookies
Our delicious sugar cookie, cut in a heart shape and topped with red sanding sugar before baking.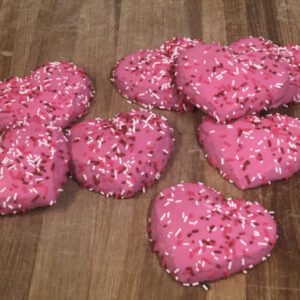 Heart Cookie
Our buttery sugar cookie, iced with pink chocolate candy coating and topped with red, white and pink sprinkles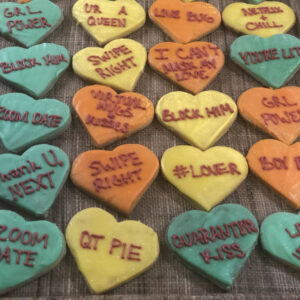 Conversation Heart Cookies
Large heat shaped sugar cookies iced and inscribed with fun frases
Getting Hungry? Visit the Online Shop to Order for Pickup!
Order online and your items will be put aside and ready for quick and easy pickup.