Bennison's is recognized as a true European pastry shop. As with our breads and cakes, we use only the highest quality ingredients in our pastries and sweets.
We travel the world, attending trade shows and visiting other bakeries, in search of new and unique items to make for you.
Every item you see on display in the store was made in the bakery, nothing is pre-made or previously frozen.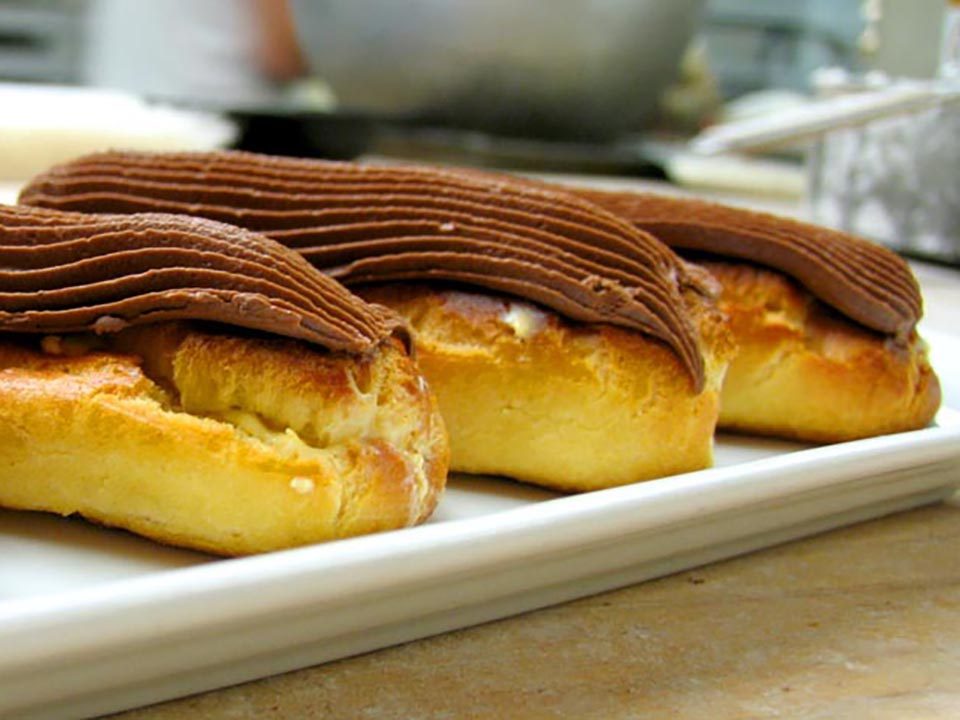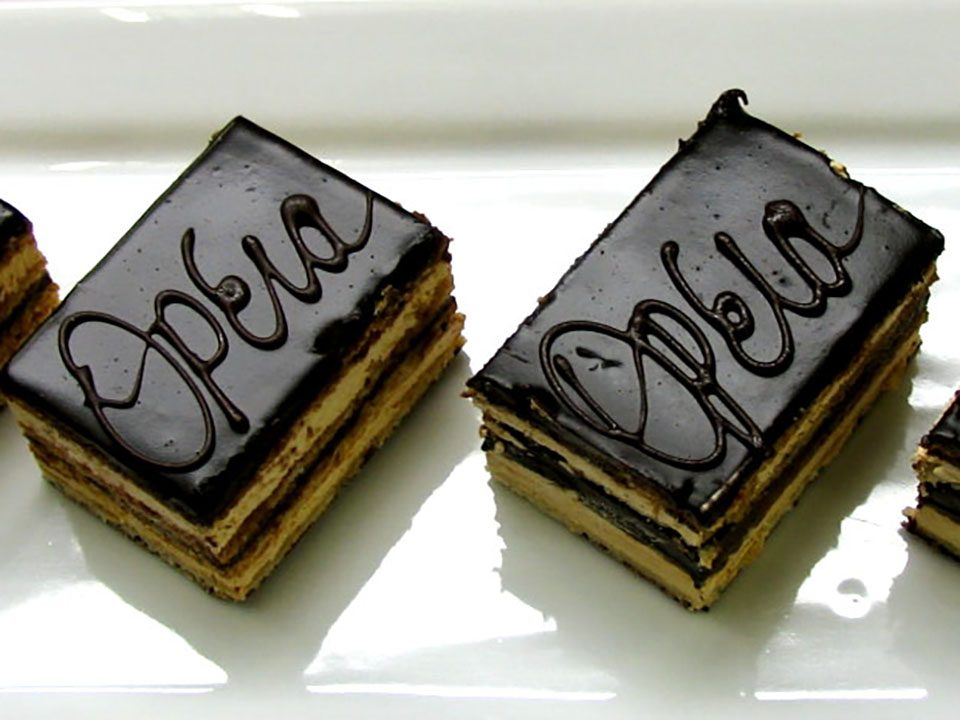 Opera Slice
Layers of pastry, chocolate Ganache and espresso, topped with chocolate. You won't find another slice this delicious outside of Paris.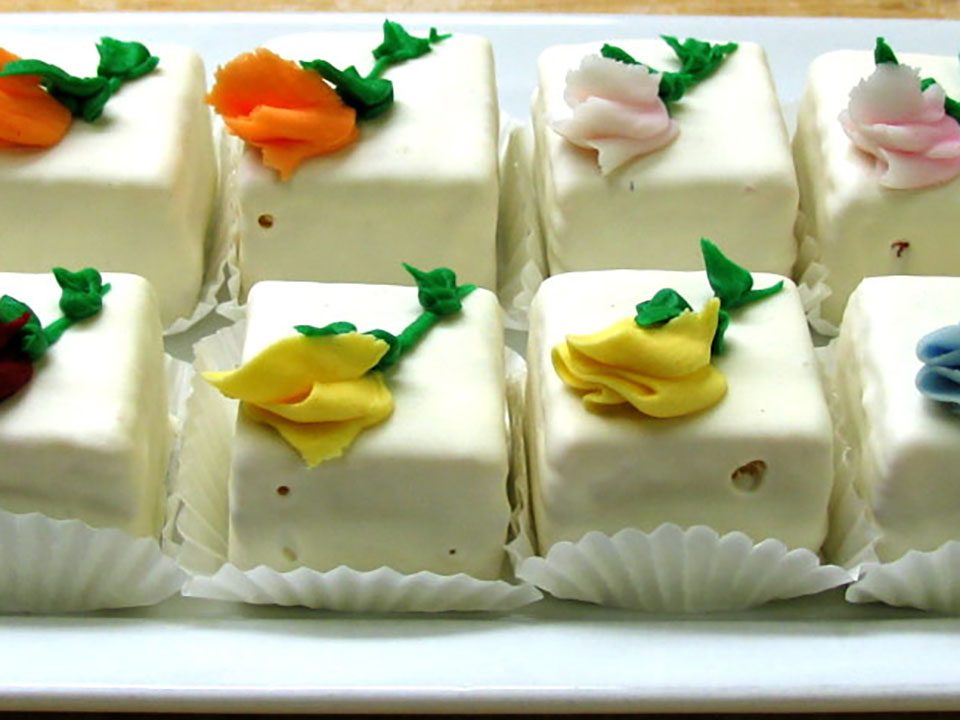 Petit Fours
Layers of white cake and raspberry filling coated with white chocolate then decorated for the season. Small, but extremely rich.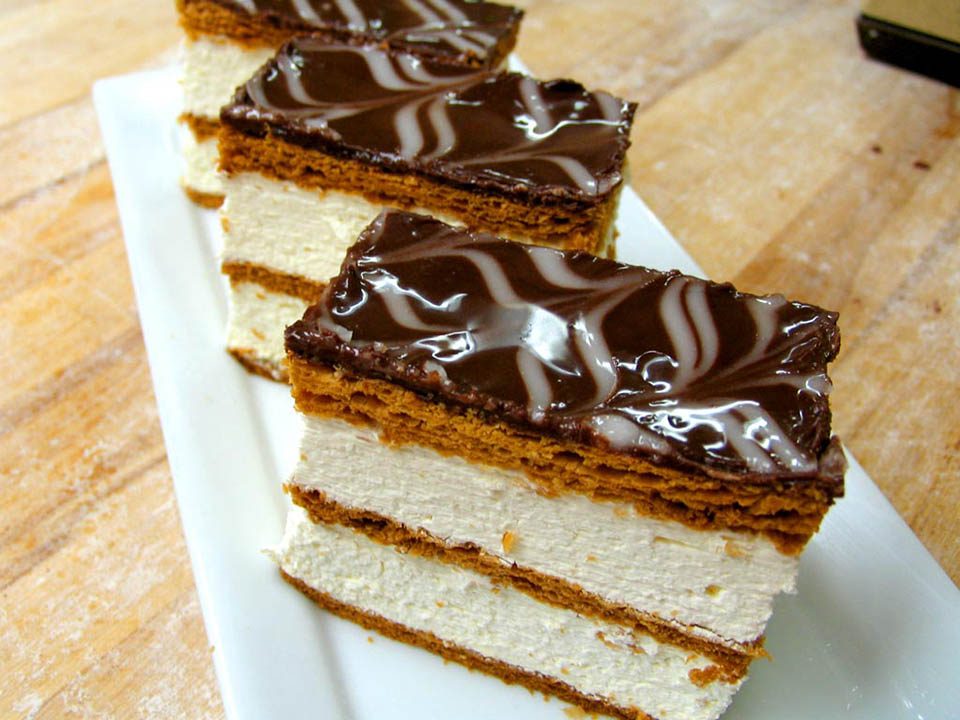 Napoleon
Three layers of sweet flaky pastry filled with Bavarian cream, then covered with a thick layer of chocolate and vanilla glaze decoration. These go very quickly once they get into the store, if you want to be sure to get one feel free to call and order ahead.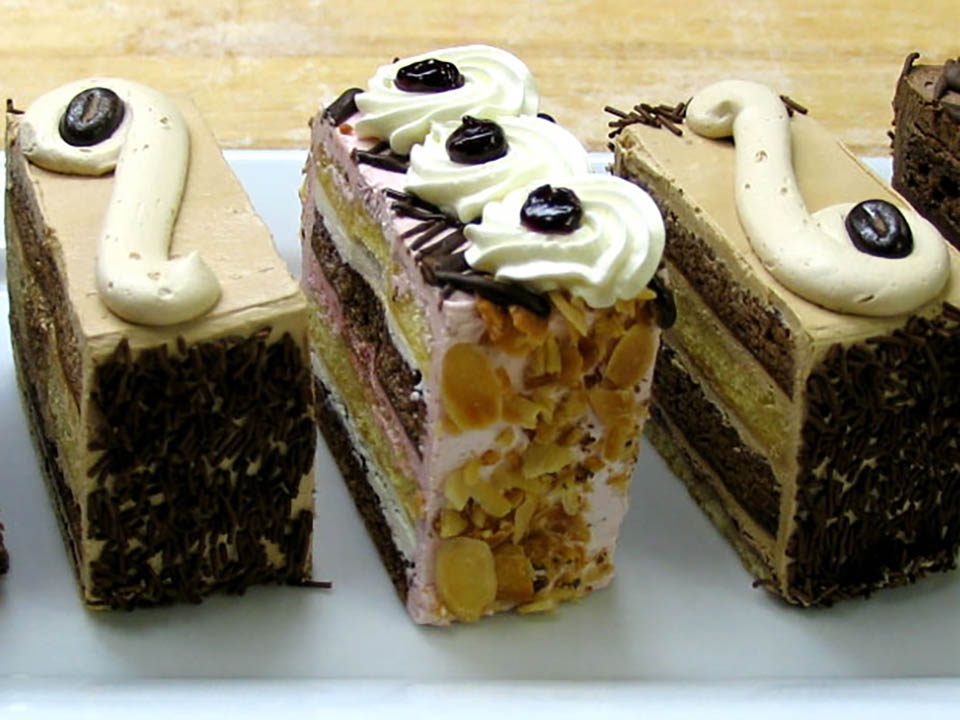 Pastry Slices
Thin layers of cake sandwiched between sweet icing, coated with sprinkles or almonds then decorated. Chocolate, mocha espresso and raspberry.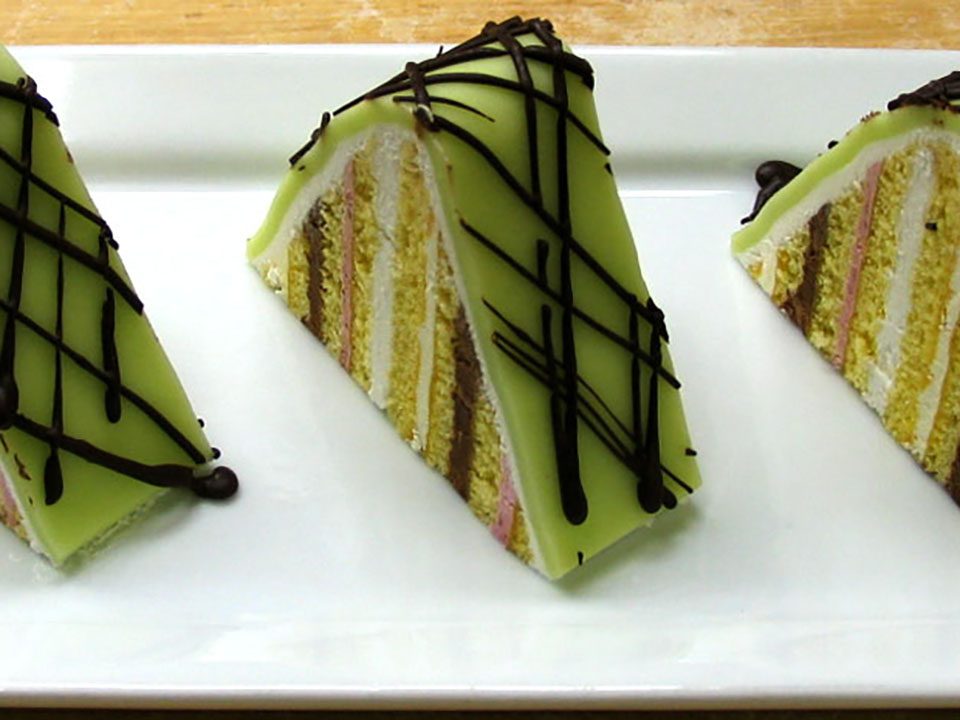 Marzipan Slice
Layers of yellow cake, filled with buttercream, raspberry and chocolate icings, wrapped in marzipan and decorated with chocolate lace drizzle.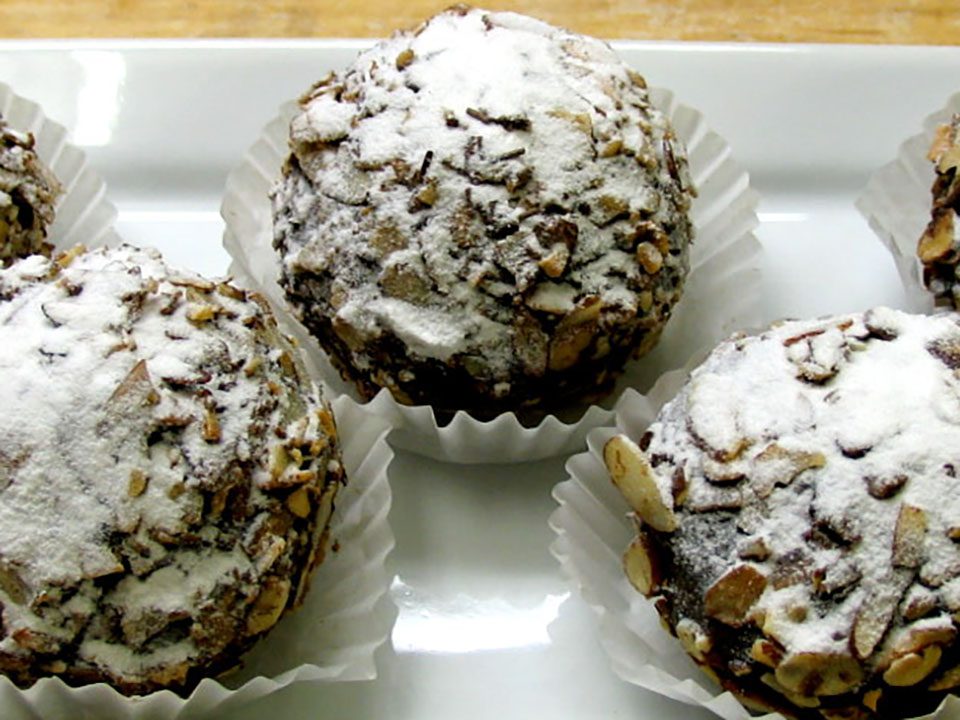 Rum Balls
Dense chocolate filling with maraschino cherries and rum, iced with chocolate then rolled in almonds or chocolate sprinkles and covered with powdered sugar.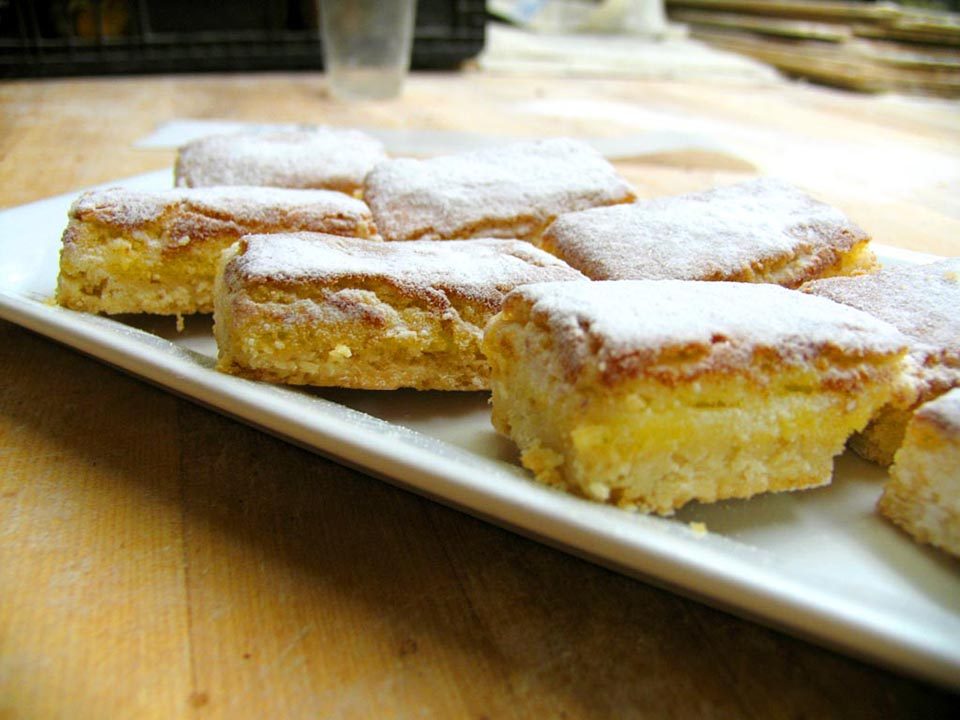 Lemon Bars
Sweet and tart with a buttery crust, perfectly baked then dusted with powdered sugar.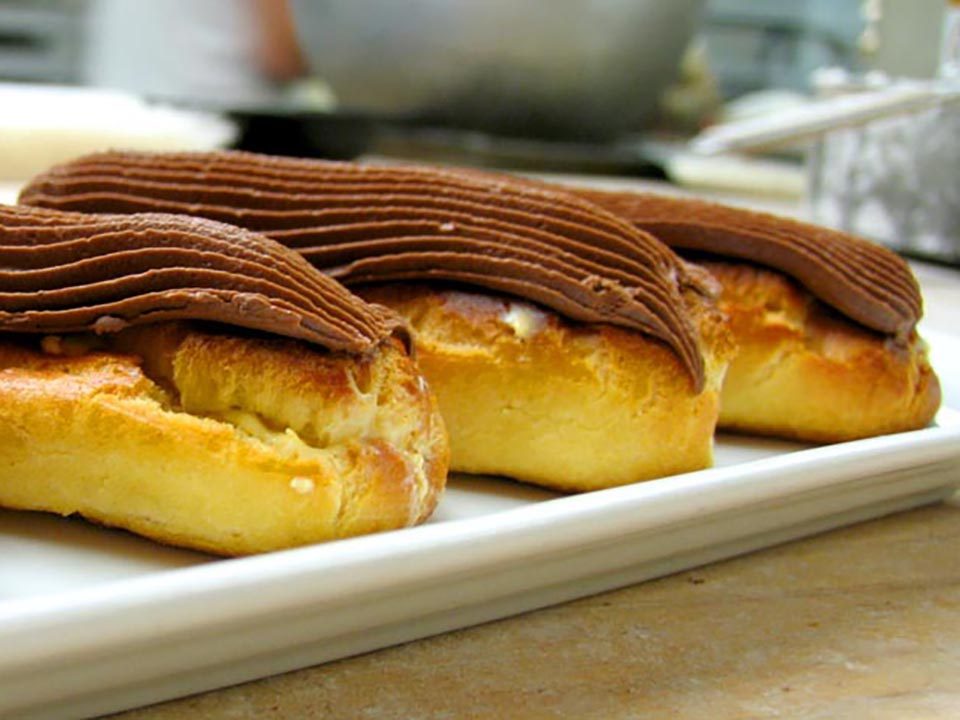 Eclairs
Baked pastry shells that we fill with custard while they're still warm, then top with fudge icing. A classic.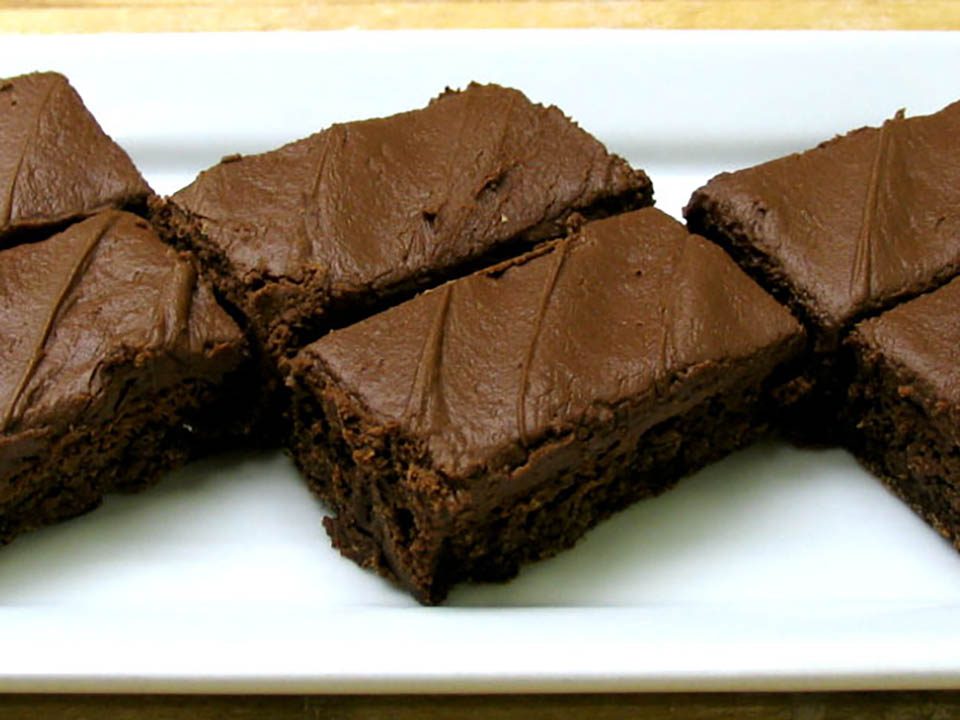 Fudge Brownies
An extra dense chocolate dough that we top with our thick chocolate fudge. We have them both plain and with walnuts.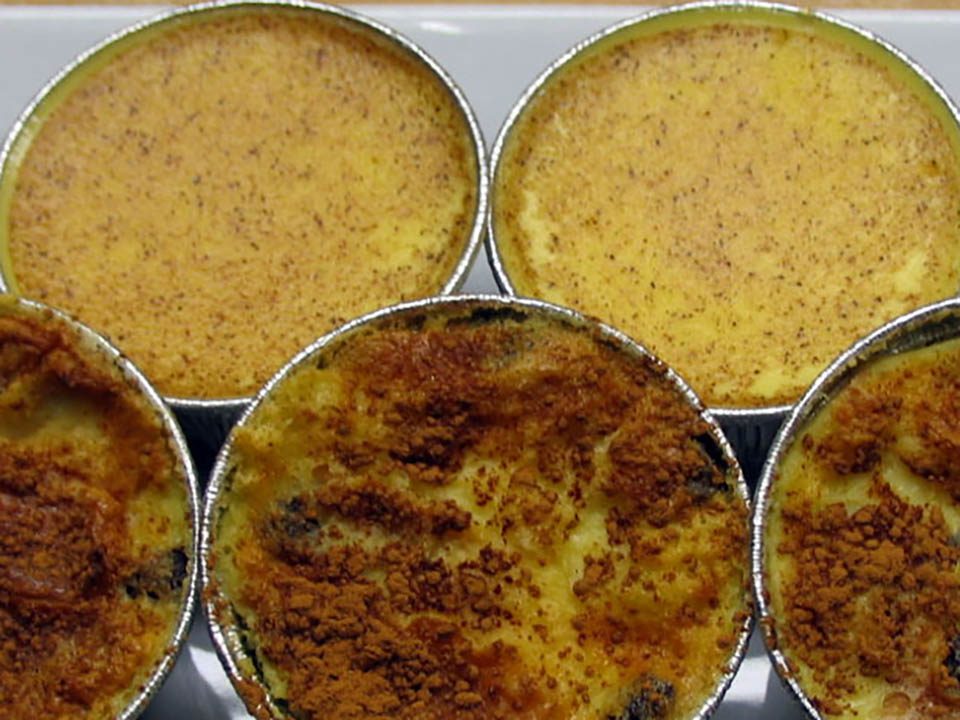 Custard and Bread Pudding Cups
Always popular, usually sold out as soon as they're put in the store.
Cherry Slice
Just enough for one, buttery pie crust filled with cherries and glazed.
Apple Slice
The same as our cherry slice, but filled with apple instead.
Apple
Cherry
Blueberry
Pumpkin
Pecan
Banana Cream
These take a while to make so please call ahead.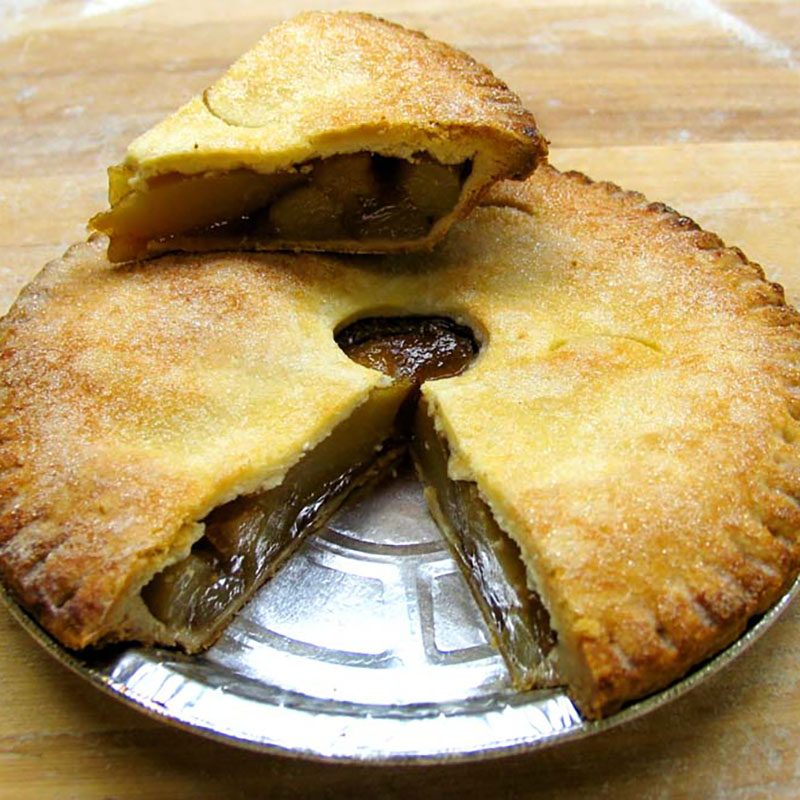 Getting Hungry? Visit the Online Shop to Order for Pickup!
Order online and your items will be put aside and ready for quick and easy pickup.